An exciting opportunity has become available to join the team at High Post as Deputy Course Manager.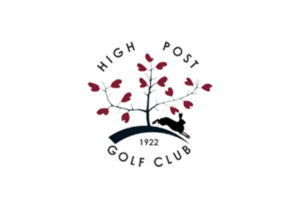 High Post is a classic Hawtree designed downland golf course overlooking Salisbury Plain situated five miles north of the city of Salisbury, Wiltshire. Since 1922, it has remained a popular member-owned club hosting numerous club, county, society and national events.
The club is committed to strong investment in the course over the next four years as it prepares for its Centenary in 2022.
The successful candidate will be responsible for assisting the Course Manager in the management, preparation and development of the course and practice facilities. It will entail supervising. planning, maintaining and participating in the overall management of the golf course and the maintenance of the highest professional standards in safety, performance and quality of service.
Our ideal candidate will possess management experience and the following qualifications, experience and skills.
Proven experience of working within and managing a greenkeeping team.
Qualified to Level 3 or higher in Sports Turf Management and Maintenance.
Excellent communication skills and a commitment to team play.
A good knowledge of Social Media would be desirable but not essential.
Knowledge of golf course construction and irrigation systems.
Experience of Health & Safety management.
The ability to work in an efficient and effective manner and prioritise work schedules.
Experience of the preparation and operation of greenkeeping machinery and equipment including basic fault finding and servicing requirements.
Chainsaw and Spraying certification.
Knowledge of IT systems sufficient to assist with the preparation and control of budgets and reading of the Club's electronic diary.
The successful candidate must demonstrate a professional and modern approach to greenkeeping and a commitment to preparing and maintaining the course to the highest standards.
Salary will be commensurate with experience and in line with CGCS recommendations.
To apply, please send your CV with a covering letter to: Deputy Course Manager Applications, Tom Freeman, Course Manager, High Post Golf Club, Great Durnford, Salisbury, Wiltshire SP4 6AT
Alternatively, please send to coursemanager@highpostgolfclub.co.uk
Closing Date:
Friday 9th February 2018.
Website:
www.highpostgolfclub.co.uk