Set in 440 acres of stunning Oxfordshire countryside and part of Heythrop Park Resort lays the 18-hole Bainbridge Championship Course.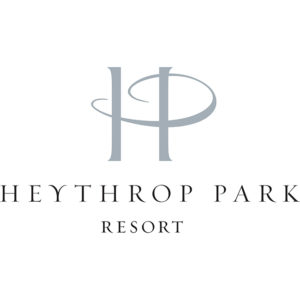 Heythrop Park is offering an opportunity for a highly motivated and experienced Estate Manager/Head Greenkeeper to lead the team of greens staff and gardeners. Candidates need to be energetic and have a positive approach to changes to improve the golf course and deliver the best possible golf experience for the club's members, guest and visitors.
In addition you will be responsible to maintain the estate to the required standard including all gardens, historic features, tree maintenance and waterways.
You will have all of the qualifications and skills stated below and at least 5 years' experience in a Head Greenkeeper role at a resort.
NVQ Level 3 or equivalent in Sports Turf Maintenance
PA1, PA2 and PA 6 spraying certificates
CS30, CS31 chainsaw certificates
Main Responsibilities
Preparation and maintenance of the 18-hole golf course
Maintenance and upkeep of the estate
Carrying out effective turf maintenance according to weekly, monthly and annual maintenance programmes
Checking facilities, plant, buildings and equipment to ensure safe working practices and Health & Safety legislation compliance
Supervision and training staff to ensure standards of work are maintained and tasks completed
Carrying out annual staff appraisals
Required Qualities and Skills
Fully conversant with Health and Safety, Risk and COSHH assessments relating to golf course operation
A good working knowledge of irrigation and understanding of the system in place, including repair and maintenance
Ability to plan and execute small scale course improvement projects e.g. bunker reconstruction/renovation, tee reconstruction
Be able to prepare, present and working within the approved budgets
To maintain machinery to the highest standard and implement effective record keeping
Be able to manage, motivate and develop the team of Greenkeepers and Gardeners and demonstrate excellent communication skills in a predominantly hands on role
Must be prepared to work outside (in all weather), early starts and able to work weekends on a rota basis
Candidates with the suitable experience and qualification need to be able to demonstrate how they meet the required skill set.
The company will offer a competitive package commensurate with the position and the experience and skills of the successful candidate.
Applicants should submit a written application, including CV and details of current remuneration package by e-mail to Gundula Seifert at gseifert@heythroppark.co.uk
Closing date for this application is 15th November 2017.
Closing:
15th November 2017
Location:
Heythrop Park Resort – Oxfordshire
Website:
www.heythroppark.co.uk/