This is an excellent opportunity for a fully qualified Head Greenkeeper or, an experienced Deputy Head (ready to step up), to become the next Head Greenkeeper at the oldest course in Leeds.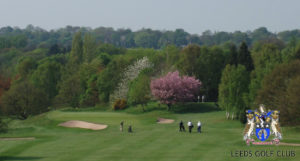 We are looking for a motivated, committed individual, with a proven track record, who can show a real passion for green keeping, the environment and the game of golf.
Name: Leeds Golf Club (Cobble Hall).
Title: Head Green Keeper.
Based at: Leeds Golf Club, Elmete Lane, Leeds, LS8 2LJ.
Job Description:
To manage the golf course and the green keeping team, as directed by the Greens Committee in accordance with the Club's Golf Course and Maintenance Policy, its Health and Safety Policy and the Greenkeepers Code of Conduct.
Duties will include but, not limited to:
Manage, appraise and train the green keeping staff.
Manage budgets, finance and resources.
Manage golf course policy.
Manage environmental policy.
Evaluate and report on golf course.
Negotiate and commission projects.
Communicate with staff, golfers and committee members.
Skills and experience:
NVQ Level 3 or equivalent in Sports Turf Maintenance.
PA1, PA2 and PA6 spraying certificates.
CS30 and 31 Chainsaw licence. (desirable but not essential)
Practical experience and skills in machinery maintenance and setup.
Ability to be able to complete tasks to a high standard.
Competent in mowing techniques with high standards.
Knowledge of automated irrigation systems.
Knowledge of all relevant Health and Safety including chemical and waste management.
Job Type: Full-time
Salary: Commensurate with experience and qualifications and in line with CGCS guidelines.
Leeds Golf Club dates from 1896 and is the oldest most established course in Leeds. It also happens to be the home to the oldest trophy in professional golf, The Leeds Cup, which is competed for annually.
Whilst steeped in history and tradition, we also like to think of ourselves as a modern and forward thinking club, embracing the challenges of the 21st century.
If you feel you have the right credentials to lead our team and enhance the reputation of Leeds Golf Club, then please write to the address above or email in the first instance giving personal details and full CV to: secretary@leedsgolfclub.co.uk
Closing date:
31st January 2018
Website:
www.leedsgolfclub.co.uk