Wimbledon Park Golf Club invites you to apply for the position of Assistant Greenkeeper. The successful candidate will join our existing team of 10.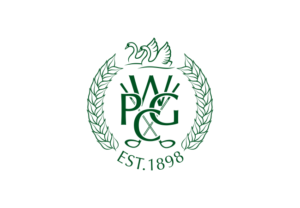 Start date: Early July 2018.
The Course
Wimbledon Park Golf Club is set on a Capability Brown landscape and was designed by the famous architect Willie Park Jr. It is a private members club just a stone's throw away from the famous All England Lawn Tennis Club.
With the aid of architect Tim Lobb of Lobb and Partners, Wimbledon Park Golf Club has recently undergone a full course restoration back to its early 1900's style. The development included: a brand-new Toro Lynx irrigation system covering all playing surfaces; the rebuilding of 66 brand new bunkers complete with blinder liner and 2015 saw the first phase of a 3-5-year programme to install a brand new primary and secondary drainage system to all fairways, approaches, carries and semi-rough areas.
In 2016, the team won the 'BIGGA Greenkeeping Achievement of the Year' award.
The position is based on a 37.5-hour week Monday to Friday, weekends worked and paid on a rota basis; however, flexibility will be essential, particularly over the summer months and leading up to and during tournaments.
Benefits
A CGCS recommended salary for the London area
Overtime paid at time and a half (double time for Sundays)
Up to 5% performance-related bonus scheme from 2018
An annual pay rise based on CGCS recommendation
Travel, accommodation and seminars at BTME all paid for
Full BIGGA membership
Training and development opportunities
28 days holiday (including bank holidays)
Full uniform & PPE provided
Lunch provided daily
2 grounds passes for The Wimbledon Championships
There is no accommodation provided
What We Are Looking For
Minimum 3 years Greenkeeping experience
NVQ Level 2 Sports Turf Management is essential
PA1, PA2 and PA6 desirable but not essential
Knowledge of irrigation system maintenance desirable but not essential
The successful candidate should be someone with overall high standards, a great team player and a good communicator
He or she will need to be enthusiastic towards furthering their career and future development as training and further education will be provided
Salary: £24,947 per annum
Closing date:
26th May 2018
Website:
www.wpgc.co.uk