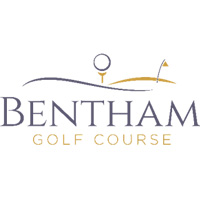 Wenningdale Leisure Ltd at Bentham Golf Course

Job Description – Assistant Greenkeeper at Bentham Golf Course
Closing Dates: 21st February 2020
Location: Bentham Golf Course, Robin Lane, High Bentham, Lancaster LA2 7AG
Responsible to: Wenningdale Leisure Ltd Owner and Head Greenkeeper.
Staff Responsible for: None but the role involves liaising closely with Golf Shop staff.
Rate of Pay: £21,000 per annum
Hours of work: average 40 hours per week (48 hours in the summer six months and 32 in the winter 6 months)
Job Description:
To assist the head greenkeeper in maintaining the 18 hole course to a high standard.
Key responsibilities and accountabilities:
Cut tees, greens, surrounds, fairways, rough and semi rough.
Set up the golf course, including changing holes, moving tee markers, indicating OOB, Drop zones and hazards.
Switch and brush greens
Apply top dressing and fertilizer
Identify and control pests and diseases
Renovate worn and damaged turf
Prepare and maintain machinery
Job Specification: 
A fully trained, qualified golf course greenkeeper must be competent in the following:
Monitor and Maintain health, safety and security in the workplace
Responding to emergencies
Maintain good standards of health and safety for self and others
Switching and brushing
Mowing banks
Mowing rough
Mowing semi rough
Mowing surrounds and approaches
Mowing tees
Mowing greens
Mowing fairways
Scarifying/verticutting turf
Aerating turf
Applying nutrition
Applying top dressing
Repairing divots
Irrigating turf
Identifying and controlling weeds
Identifying and controlling pests
Identifying and control of turf diseases and disorders
Preparing ground to establish turf
Establishing turf
Identifying grasses on the golf course
Marking of hazards, out of bounds and ground under repair
Moving tee markers
Maintaining bunkers
Maintaining golf course furniture
Changing holes
Rolling turf
Driving a tractor with implements
Undertaking routine machine maintenance
Preparing machinery for use
Preparing machinery for storage
Measuring green speed and interpreting the results
The rules of golf relating to golf course maintenance
Preparing ground to establish plants on the golf course
Establishing plants on the golf course
Maintaining trees and shrubs on the golf course
Identifying plants on the golf course
Communicating effectively with other members of the golf course team e.g. golf shop staff and professional.
Dealing with disagreements/conflict
Keeping management informed
Understanding their roles and responsibilities
NOTE:  All of the above tasks must be carried out in a manner that minimises environmental damage. The work is physical, and most tasks are carried out on un-even terrain in varied weather conditions. Whilst PPE is provided, it is the responsibility of the greenkeeper to maintain this PPE and care for it.
Expectations:
Must be friendly, smiley and sociable to all customers who may be using the facilities
Must be able to work unsupervised
Must be loyal, honest and hardworking
Work as a team to ensure the course is maintained to a high standard
Reports to work each day and on time and is prepared to do extra hours when needed.
Equal Opportunities
We are committed to achieving equal opportunities in the way we deliver services to the community and in our employment arrangements. We expect all employees to understand and promote this policy in their work.
Health & Safety
All employees have a responsibility for their own health and safety and that of others when carrying out their duties and must help us to apply out general statement of Health and Safety Policy.
Contact: isabel@benthamgolfclub.co.uk
https://turfmatters.co.uk/wp-content/uploads/2020/02/Bentham.jpg
200
200
Admin
https://turfmatters.co.uk/wp-content/uploads/2018/01/turf-logo-2018.jpg
Admin
2020-02-06 10:26:21
2020-02-11 15:06:37
Assistant Greenkeeper