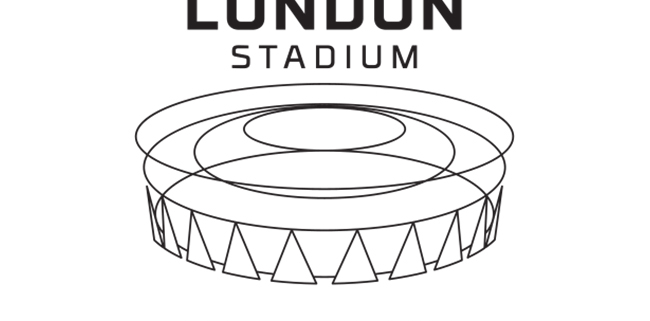 RESPONSIBLE TO: Head Groundsman
SALARY RANGE: £34,000 – £39,000 subject to experience, knowledge and skills
TERMS: Full-time role subject to a 3-month probationary period
THE ROLE
London Stadium has a new position for full time Deputy Head Groundsperson to assist the Head Groundsman in managing and maintaining the playing surfaces to the highest standards within a stadium environment.  This is a great opportunity for someone looking to develop their career in a grounds environment, with the opportunity to be involved in exciting events such as football, Major League Baseball, athletics, rugby and community events.
The successful candidate will have relevant experience from working within the sports turf industry, with an emphasis on helping to monitor and plan activities. A knowledge of the set up and use of modern turf management equipment is essential.  A working knowledge of undersoil heating, fully automatic irrigation, pitch grow lights and turf reinforcement management will be essential to fulfil the requirements for this position.
No two days will be same so this role will be varied and give you the opportunity to get involved in a wide range of activities.  Day to day you will be involved in preparations for some of the biggest national and international events as well as having a key role in ensuring the community pitch is delivered to meet business objectives.
Please see specific duties and requirements in the Role Profile and Person Specification below.
HOW TO APPLY
If you are interested in this role, please send your CV and a covering letter outlining how you meet the requirements in the job description and person specification to recruitment@londonstadium185.com by 12pm on 15th October 2019.
Role Profile                                                                                   
| | |
| --- | --- |
| Job Title | Deputy Head Groundsperson |
| Reports to | Head Groundsman |
| Location | Based at the offices at London Stadium, Queen Elizabeth Olympic Park. |
| Hours | Five days per week, organised flexibly including match and event days or proportional equivalent. |
| Summary of Role | The key purpose of this role is to assist the Head Groundsman in the facilitation of all pitch activities |
Roles and Responsibilities – Deputy Head Groundsperson
1
To assist the Head Groundsman in motivating staff to achieve long work schedules and objectives, help encourage continuous professional development
2
To assist the Head Groundsman to coach and mentor an Apprentice Groundsman and other junior Grounds staff, to help the Head Groundsman lead on aspects of the programme
3
Liaison and management with all stakeholders, negotiating purchase, storage and control of all consumable materials, equipment and services in a cost effective manner
4
Maintain a thorough knowledge of all relevant National and Local current legislation i.e. Health and Safety, first aid, COSHH, environment and employment to ensure compliance. Conduct regular risk assessment programmes
5
Management of third party contractors
6
Previous experience of creating fertiliser programmes
7
Manage and organise casual match day staff, including preparation of rotas and collection of key details for payroll purposes
8
Ensure work area is kept clean, tidy and secure at all times
9
Adhere to the procurement process and ensure that all Purchase Orders / financial information is entered accurately in line with the deadlines communicated by the Finance Department
10
Take responsibility for own Health and Safety requirements
11
Execute additional tasks as required in order to meet London Stadium changing priorities
Person Specification – Deputy Head Groundsperson
Qualifications
Essential
Desirable
1
NVQ 3 in relevant grounds maintenance
Yes
2
NPTC – PA1, PA2 and PA6
Yes
Knowledge & Experience
 
 
3
Relevant experience working in a stadium or sport environment
Yes
4
Experience of working in a multi-use venue
Yes
5
Comprehensive knowledge of grounds industry
Yes
Skills
 
 
6
The ability to engage and communicate with all levels of stakeholders
Yes
7
The ability to reasonably challenge a methodology and / or decision
Yes
8
Excellent organisation skills
Yes
9
Proficient in Microsoft Office
Yes
Behavioural Qualities
 
 
10
Progressive

•                     Identifies the need for, and actions  change in direction, practice, policy or procedure

•                     Questions the way things are done and takes informed risks

•                     Continuously seeks to improve efficiency and performance

Yes
11
Respectful

•                     Maintains people's self-esteem when interacting with them.

•                     Avoids pre-judgment when listening to suggestions from others.

•                     Seizes the opportunity to apply London Stadium standards at all times.

Yes
12
Inclusive

•                     Openly collaborates with colleagues and partners in the game.

•                     Provides equal opportunity to people of different backgrounds, experience and perspective.

•                     Seeks out and embraces new ways of thinking and working.

Yes
13
Determined

•                     Works relentlessly to overcome roadblocks or obstacles to achieve the goal.

•                     Remains focused on seeing agreed goals through to completion taking pride in their work.

•                     Maintains motivation for their team and themselves.

Yes
14
Excellent

•                     Seeks to achieve the highest levels of performance all the times.

•                     Can be persistent to achieve a standard that others consider impossible.

•                     Challenges others to go further and achieve more.

Yes
15
Ability to work unsupervised and self-motivated
Yes
15
A genuine team player
Yes
17
Willing to assist team members on a wide diversity of tasks
Yes
https://turfmatters.co.uk/wp-content/uploads/2019/09/london-stadium-2.jpg
450
650
Admin
https://turfmatters.co.uk/wp-content/uploads/2018/01/turf-logo-2018.jpg
Admin
2019-09-25 09:04:00
2019-10-08 10:15:18
Deputy Head Groundsperson