An exciting opportunity has arisen for an experienced and suitably qualified groundsperson at St Joseph's College.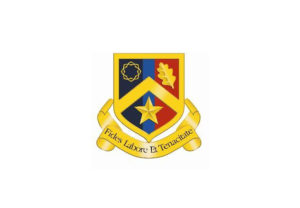 The College is seeking an experienced groundsperson to work within our 2018 IOG Independent School Award-Winning grounds team, who maintain a variety of outdoor sports facilities including cricket, football, rugby, hockey and netball within the college's 60 acres.
You will have experience of preparing/maintaining sports pitches to a high standard, use of horticultural machinery, awareness of health and safety and the ability to upkeep of all cultivated borders and beds within the school grounds.
You should also have an NVQ Level 2 Sports Turf Maintenance or equivalent qualification, prior grounds person experience, be capable of working individually or as part of a team, hold a valid driving license and be a good team worker who has excellent communication/customer service skills.
Key responsibilities:
→  Preparing and maintaining the sports facilities under the direction of the head of grounds person including artificial surfaces to a high standard
→  Support with maintaining and preparation of cricket wickets, rugby pitches and athletics' practice areas and carrying out annual renovations to rugby pitches, cricket squares and playing surfaces
→  You will work as part of an established team and be interested in general gardening duties, with the capabilities to carry out additional tasks within the School grounds and maintaining sports facilities including football, rugby and cricket
→  Support with applications of fertilisers and fungicides
→  Support with creating, marking out and setting up of playing surfaces
→  Working with various different types of equipment and machinery
→  Undertaking general maintenance of equipment as directed
→  Maintaining the awareness of the health and safety regulations in your areas of responsibility
→  Maintaining the cleanliness of the School grounds and work areas
→  Drive vehicles and equipment as required for grounds maintenance operations
→  Ensure hedges and fences are maintained to a high standard
Main responsibilities:
→  Undertake routine preparation and maintenance work on a range of sports facilities and surfaces as detailed by your line manager. Undertake all preparatory and cultivation work to maintain safe quality playing surfaces
→  Set up all sports pitches or amenity surfaces. Undertake minor construction and landscaping work. Follows standard procedures requiring knowledge of the functional area
→  To maintain synthetic astro-turf pitches.
→  To maintain surrounding areas e.g. borders, hedges and car parks – to include edging, weeding and litter picking.
→  Drive vehicles and equipment as required for grounds maintenance operations
→  Ensure vehicles and equipment used by self and work group are regularly maintained in accordance with routine operating requirements. Monitor the use of consumable items and spares and make arrangements for their replenishment
→  Ensure the safe use, storage, calibration and disposal of pesticides and other similar substances. Promote the Health and Safety of self and others. Respond to emergencies
→  Ensure subordinate staffs are adequately briefed on their duties, able to execute them in the correct manner and to complete the assigned workload. Establish and maintain effective working relationships with managers, colleagues and end users
→  Make recommendations to supervisor regarding improved work systems, labour and machinery utilisation
→  Maintain good communications with customers and end users
→  Work at other locations and some evenings, as required, depending on the College's operational needs
→  Ground works including support with the repair of pathways, roadways and painting of fences etc
→  In addition, you are required to participate in a salting, gritting and snow clearing rota, which will require an earlier start than normal and operates Monday to Saturday. Currently, this requires a start time of 6.30am.
Generally decisions about the requirement for early morning salting, gritting and snow clearing will be taken by the Head of Grounds Person by close of business on the previous afternoon.
Essential requirements:
→  Completed IOG Training Level 1 & 2 and working toward IOG Level 3 training on management techniques and principles to produce a safe and consistent surface
→  National/Scottish Vocational Qualification Level 2 Sports Turf Maintenance or IOG National Technical Certificate or BTEC First Diploma/First Certificate in Horticulture or City & Guilds National Certificate in •    Horticulture
→  Awareness of relevant Health and Safety legislation
→  Good working knowledge of sports and turf machinery
→  Formal training in manual handling
→  A valid clean driving licence
→  Strong cmmunication skills
→  Flexible approach to working to adapt operations to school timetables, request and the like.
Desirable requirements:
→  PA1, PA6 and PA2 qualified desirable
→  No less than 3 years prior Grounds keeping and Sports Turf Management
Process to apply:
The College reserves the right to interview prior to the closing deadline, so early applications are encouraged.  Previous applicants need not to apply.
Further details and an application form may be found here or by contacting the HR Officer by email (careers@stjos.co.uk) or telephone (01473) 690281.
Please send a completed application form and covering letter by post or email to careers@stjos.co.uk.
Type:
Permanent, Full Time
Hours:
An average week of 40 hours, with an unpaid hour lunch break, spanning Monday to Friday. A seasonal work pattern is required, which will generally be April to October (8.00am- 5.30pm), November to March (8.00am to 3.30pm); plus Saturdays mornings on a rot
Salary:
£17k – £22k, depending on experience
Email:
careers@stjos.co.uk
Telephone:
01473 690281
Closing date:
Monday, 17 December 2018