We have an exciting opportunity for an experienced and well qualified Groundsperson to manage the stadium pitch facilities. This is a fantastic opportunity to work at a facility whose intentions are to rival the best facilities in the country.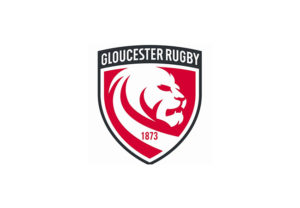 This summer we have invested in a new hybrid pitch surface at the stadium, and as such we are looking for a dynamic, motivated and reliable individual with significant experience in managing the day-to-day preparation of sports pitches. An eye for detail and excellent understanding of sports pitch presentation is vital. It is also very important that you are an organized and tidy individual who takes pride on the overall site presentation and cleanliness and serviceability of all the grounds machinery.
Key Responsibilities & Duties:
• Ensure that the pitch meets the exceptional quality standards required by Gloucester Rugby
• Work closely with coaching staff to deliver a pitch to their requirements
• Use of pedestrian mowers on the rugby pitch
• Mark out the pitch
• Assist in the renovation of the pitch
• Ad hoc duties as and when required
• Monitor the pitch on a daily basis, record all appropriate information and act promptly to resolve issues
• Take reasonable care concerning own health and safety and that of persons who may be affected by the performance of these duties.
• Ensure equipment and materials are available when required
• Keep all equipment and materials in good condition
• To work closely with partners and stakeholders in order to provide the most suitable environment for the users of grounds facilities.
• To be available and/or remain on site in the case of emergency repairs/situations until as a minimum, a temporary and safe situation is achieved.
• Line management responsibilities with the Assistant Groundsperson, assisting them in their own learning and development as they complete their relevant training and studies.
• Responsibility for a team of volunteers on matchdays for immediate pitch maintenance work post-match.
• Keep abreast of all relevant industry developments
Personal attributes:
• Thinks ahead, generates ideas and thinks of creative solutions to problems
• Values and respects others, build relationships, collaborates
• Gets things done, delivers to high standards, takes responsibility
• Proactive, energetic and self-sufficient
What we are looking for:
• Good organisational and administration skills
• Positive attitude and good communication skills
• Commitment to delivering a high quality of work
• Essential requirement of relevant grounds keeping qualifications, including NVQ to at least level 2, and pitch spraying qualifications (PA1, PA2, and PA6) are desirable
• Confident and tenacious personality, with a strong attention to detail
• Previous relevant experience of using a wide range of turf care equipment and ground management of at least 2 years
• Full clean driving license.
For the successful candidate we offer a competitive base salary, plus a number of additional staff benefits and incentives, including company pension scheme, ability to participate in the company car scheme & bike scheme, staff season tickets, plus many others.
To apply:
Please send your CV together with a covering letter to Chris Moody (Finance and Personnel Manager) chrismoody@gloucesterrugby.co.uk. Due to the volume of applications received we will only be in contact should your initial application be successful.
Type:
Full Time
Hours:
40 Hours (Hours TBC)
Salary:
20K to 25K per year
Email:
chrismoody@gloucesterrugby.co.uk
Telephone:
01452 872250
Closing date:
Friday, 13 July 2018
Website:
www.gloucesterrugby.co.uk