YMCA is one of the most recognisable and iconic of all global charity brands.  The YMCA movement started with us, Central YMCA.  Throughout our nearly 200-year history, we've worked towards a world where people are happier, healthier and more fulfilled.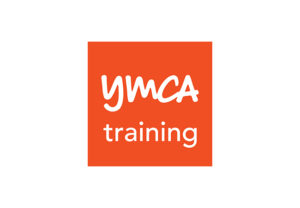 We're a team of dedicated professionals who strive to reach that goal through creative health, wellbeing and education programmes.  These range from fitness qualifications through to apprenticeships – everything from childcare to horticulture.  We award qualifications in fitness and leisure for educational institutions in the UK and abroad.  Then, of course, there's our famous Club in central London, which is at the epicentre of contemporary wellbeing thinking and practice.
YMCA Training was created during the deep recession and mass unemployment of the late 1970s to help young people find new opportunities through work and training, and to give them the chance to play a more fulfilling role in their communities.
This focus on developing talent and providing opportunities for employment remains at the heart of what YMCA Training does, and has been consistently and successfully developed through specialist support and vocational training across many sectors and specialisms.
Do you want to be a part of this? We have some exciting opportunities for Freelance Apprenticeship Tutors, to join our team of professionals delivering Horticulture Level 2 across multiple regions of the UK.
You will be able to effectively manage a caseload of learners at various locations. You will assess and coach all learners individually or within a group, conforming to current Awarding Organisation, national occupational standards and YMCA guidelines.
You will motivate and support learners to achieve their Apprenticeship. You will identify and encourage further employees to undertake these qualifications/assessments and match their needs to the most appropriate qualification for their role.
You will also be able to:
Manage apprenticeships for the lifecycle of their programme, from sign-up to qualification, including all associated administration;
Robustly assess and develop learner competency for a range of qualifications;
Provide training for all components throughout the apprenticeship, in line with our quality standards; and
Work with current and prospective employers to identify and secure additional apprenticeship opportunities.
Are you up for the challenge? You will have excellent communication skills and great rapport building ability. This will help you not only to support our learners, but to engage with employers about each learner's progress, as well as to explore new opportunities.  You'll be highly organised, with demonstrated planning and time-management skills (supported by good IT skills). You will also need:
Qualifications in a range of Level 2 disciplines – including Horticulture and Landscaping Operative L2, Golf Green keeping L2, Sports Turf operative L2;
A recognised teaching qualification; and
A1 assessor or equivalent qualification.
This really is a fantastic opportunity to join our team and do something great for yourself – and for others. If this sounds right for you send a copy of your cv and covering letter to great.staff@ymca.co.uk telling us why you are the perfect candidate for the role! Please also include your location and preferred regions of work.
Central YMCA is committed to championing equality, diversity and inclusion in all its forms. For those who would like to work with us, Central YMCA welcomes applications from all sections of society. We believe that our Charity is greatly enhanced by the varied backgrounds, experiences and views represented within our team; we aim to appoint individuals based solely on their applicable skills, experience and attitudes.
For any individual who will be working, volunteering or freelancing with us, all recruitment and engagement processes will include pre-employment checks (including referencing and an appropriate level of disclosure via the Disclosure and Barring Service).
We also ensure that all subcontractors and agencies are appropriately vetted.