St Enodoc Golf Club, a beautiful 36 hole golf complex is looking for an experienced, qualified greenkeeper to join our existing team.  The aim is to help us maintain our current Golf World Ranking for our members and visitors.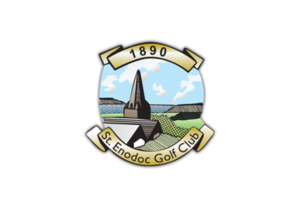 The club has two courses; the Church course (Championship course), designed by James Braid which in September 2005 hosted the English County Finals and in July 1993 and 2014 the English Women's Amateur Championship. The shorter Holywell course is an ideal course for those wanting slightly less of a challenge, but which features some typical links terrain.  We have a full calendar of events throughout the season, so our programme maintaining high standards is constant.
The role is full time at approximately 40 hours per week, overtime is available during busy times.  We operate a 5 days out of 7 system with shorter working hours on weekends.
If you are interested in joining our team we are looking for the minimum qualifications and experience:
NVQ Level 2 or equivalent in Sports Turf Maintenance
PA1, 2 and 6 Spraying Certificates
Full Driving Licence
Must be at least 18 years old to drive the equipment
Minimum 3 years greenkeeping experience
Knowledge of health and safety regulations
Desirable qualifications and experience, but not essential for the role.
CS32 and CS33 Chainsaw Licence
Experience of operating and maintaining irrigation systems
Knowledge of the game of golf.
If you have these qualifications and experience with the following qualities
Team Player
Self-motivated
Good communication skills with colleagues, members and visitors.
Able to work in a physically demanding role in all weathers.
We would be delighted to hear from you.   We will treat all applications with confidence.
For the successful applicant we offer a competitive salary based on qualifications and experience, a uniform and PPE and a contributory pension scheme.
Please apply with a covering letter to:
Simon Greatorex
General Manager
St Enodoc Golf Club
Rock
Wadebridge
Cornwall
PL27 6LD
Closing date:
5th July 2018
Website:
www.st-enodoc.co.uk