Full time roving sales role (Monday – Friday, 37.5 hours per week)
Company Car included
As a Regional Sales Manager for Barenbrug UK Ltd you will actively seek out new customers, explore new markets and grow your business. Operating from a defined region of Wales and the South West, with access to a wealth of technical knowledge from our in-house gurus, you will be nurturing and leveraging your existing customer base and providing exceptional service to customers, both new and old.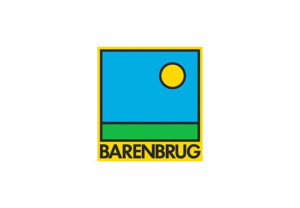 This is a great opportunity to own, develop and grow a segment of our business that is in an exciting phase of growth, in a role where no two days are alike.
Responsibilities:
Being a Regional Sales Manager at Barenbrug UK Ltd means embodying and embracing the Barenbrug values of;
Ownership – Taking care of the company and clients as if they are your own.
Innovation – Pursue new creative ideas that have the potential to alter the world.
Commitment – To great product, service and other initiatives that impact the lives within and outside the organisation.
As a Regional Sales Manager you will be responsible for ensuring that existing customers are well taken care of, that their needs are met and their expectations are exceeded.
Alongside this customer management you will be responsible for liaising with your line manager to establish targets for new customer acquisition and expansion into new markets. Managed through our cloud-based CRM system, Sugar, you will need to be comfortable with technology, in particular Microsoft 360. The CRM system tracks, assesses and stores all customer connected communication. An integral part of the sales process, this tool is the lynchpin of the sales department here at Barenbrug UK.
To become one of our team you will be an outgoing, personable, focused and driven individual who thrives on connection. Communication with customers either in person, via phone, online with social media and by email is vital to sales success and you will utilise all resources at your disposal to achieve company and personal objectives.
Together with these duties, is a chance to immerse yourself in the industry, by attending conferences, trade shows and meetings with industry experts under the Barenbrug banner, allowing you the opportunity to expand your understanding, technical knowledge and network.
Requirements:
Full UK driving licence
Experience of working in a sales role minimum 1 year
Demonstratable history of hitting and exceeding targets
Experience of and love for developing and maintaining relationships
Experience of working under pressure and to deadlines
Naturally comfortable with technology with good knowledge of Microsoft 360
Happy to work autonomously
To Apply: Please send a CV and covering letter to: careers@barenbrug.co.uk
Website:
www.barenbrug.co.uk
Closing date:
17th October 2018