The 7 Best Ways To Use Leisure Grass
The 7 Best Ways To Use Leisure Grass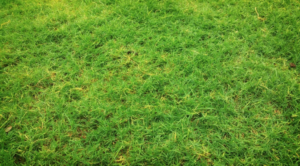 Leisure grass is used widely in domestic, commercial and even educational settings. If you've got a leisurely outdoor activity or project planned, then there's a good chance that leisure grass could help to get the idea off the ground. Whether it's a full golf course which needs work or a smaller, simple job in your home, leisure grass is a versatile material and one which looks good to. Its ease of application helps to make its use even more widespread.
1. Golf Courses
Golf courses cover an enormous area of land. The maintenance required to keep a golf course useable is extremely expensive and time consuming. The grass always needs to be just right so that golf can be properly played upon it. This is why leisure grass can be ideal for golf courses. It's a fantastic way to save a lot of time and money on maintenance, while keeping the course sleek and professional.
2. Indoor Play Area for Children
Children love grassy play areas. They're also quite likely to be excited by the idea of grass being inside (simple pleasures.) When it comes to building indoor play areas for children (for example, in schools, shopping centres or other places where they might need a break) leisure grass can be a nice way to make it extra-appealing for them.
3. Wacky Office Rooms
A good work environment is important for productivity and employee wellbeing. If employers want to make their office a little more interesting, one thing they might like to try is installing a little bit of artificial turf in one of the rooms. Maybe it could be in the leisure room, so that staff have somewhere nice to unwind? Or maybe it could be in the meeting room, to help make it just a little less intimidating?
4. Furniture
Obviously you can't make furniture out of leisure grass, but a sofa wrapped in synthetic turf might actually be quite nice. Not only will it look very unique (and nicely quirky) but it will be quite comfortable to sit on as well. The perfect idea for somebody who's a fond appreciator of nature. Laying back on the sofa could feel just like lying back on the ground in an open field.
5. Sports Pitches
This list would not be complete without a mention of the most widespread use of artificial turf – sports pitches! With the UK climate being what it is, it isn't uncommon for a synthetic pitch to be just what team's need to play properly throughout the year. They won't become terribly muddy and unusable following a rain storm! Interestingly, there have been recent developments with "hybrid pitches" which are made of a mixture of organic and synthetic substances.
6. Pool-Side Surfacing
Having a swimming pool in your garden can be delightful and one thing which people are doing to make their pool mesh well with the rest of the garden, is using artificial turf for pool-side surfacing. Having grass right up to the edge of the pool looks very nice, but it just isn't popular if you're only using "real" grass, which is why leisure grass is ideal for this situation. The wider selection of applications is what makes leisure grass so popular.
7. Home Decor
Yes, you can use it in your home too. If you've got kids, they'd probably be very happy to have a grassy floor in their bedroom. Or maybe, you, as an adult, would love it in yours? It doesn't have to be the bedroom, of course. Some leisure grass in the living room is something else which would go well in many homes.
Leisure grass can be put to a large number of uses and these are only seven of them. With a material as versatile as synthetic pitches, you'll find that it's very useful for quite a lot of projects. Whether it's being used because of its aesthetic qualities or simply because it is the most practical substance to meet your purpose, it's going to be appreciated by many people. Do you have any upcoming projects which might involve leisure grass?
For the latest industry news visit turfnews.co.uk
Get all of the big headlines, pictures, opinions and videos on stories that matter to you.
Follow us on Twitter for fun, fresh and engaging content.
You can also find us on Facebook for more of your must-see news, features, videos and pictures from Turf Matters.
https://turfmatters.co.uk/wp-content/uploads/2017/07/Screen-Shot-2017-07-05-at-11.41.22.png
638
1150
Jake Watkins
https://turfmatters.co.uk/wp-content/uploads/2022/05/TM-logo-1.jpg
Jake Watkins
2017-07-05 10:47:13
2017-07-28 14:11:29
The 7 Best Ways To Use Leisure Grass