Cricket World and Turf Matters Groundcare Awards 2019
Cricket World and Turf Matters are pleased to announce the 2019 Cricket Groundcare Awards.
The Awards have been introduced to recognise the dedication and hard work that groundcare individuals put into maintaining and producing cricket squares and outfields, for reactional clubs, schools and universities in the UK and Ireland.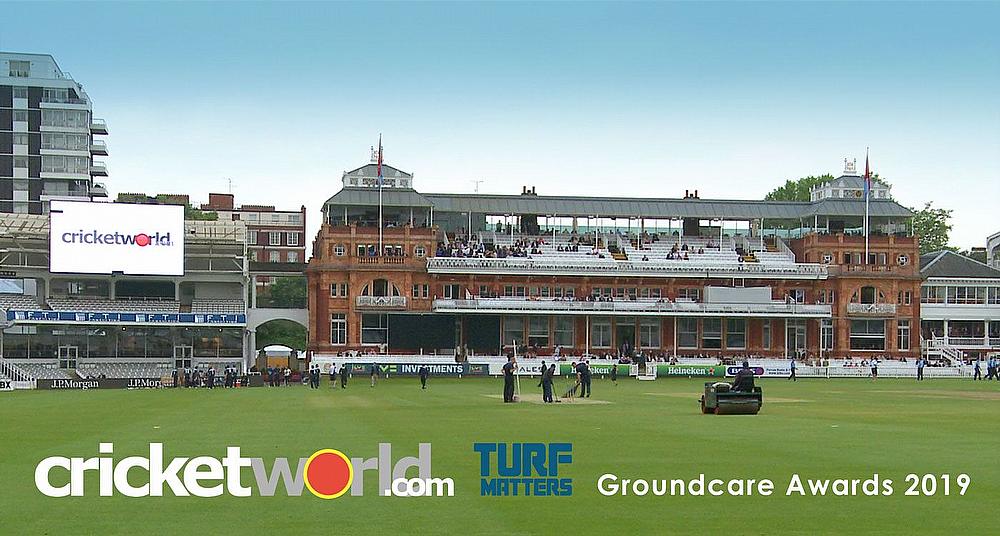 We also hope that they will raise the profile and awareness of ground care staff (without whom there would be no cricket) and encourage and promote the Groundcare industry.
There will be seven award categories and the judging process will take into account the quality of the playing surface, general upkeep of the ground, longevity of service ,an 'against all odds' and an overall Groundcare person of the Year and the winners will be invited to a special presentation at Lord's Cricket Ground, in London.
All you have to do to nominate your ground care staff or individuals is to fill in the form online (via the link below) and it will go forward to the judging process.
Alastair Symondson, Head of Media at Cricket World, commented on the Awards – "We are delighted to be running these Awards in association with Turf Matters. We understand the dedication and hard work that goes into preparing cricket playing facilities throughout the summer and it is nice that we can recognize their hard work and endeavours in some small way. We have previously run Awards where certain winners have also gone on from their club or school to International Cricket venues, such as Lord's and the Emirates Riverside, and it is fantastic to see some progress and also to see others continuing to keep their club facilities in such good condition."
Scott MacCallum Editor of Turf Matters – "