Warwick Independent Schools Foundation comprises Warwick School (boys aged 7 -18 years), which includes Warwick Junior School (boys aged 7 -11 years) and King's High School (girls aged 11 – 18 years), which includes Warwick Preparatory School (boys aged 3 – 7 years, girls aged 3 – 11 years).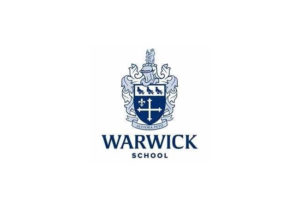 Between them, the schools look after around 2,300 pupils. WISF employs around a total of around 650 staff.
Warwick School, Warwick Junior School and Warwick Prep are based on a large campus between Myton Road and Banbury Road and King's High School in the town centre within easy walking distance of the campus. We have recently started to build a new school for King's High on the Myton Road campus in order to allow the schools to work more closely together; this major project is planned for completion by September 2021.
The Schools benefit from a number of shared services provided under the oversight of the Foundation Secretary. These services incorporate all traditional bursarial services, comprising Finance, Human Resources, Estates & Operations, Catering, I.T. and Health & Safety, with each team headed up by a specialist. All offices are located in the Warwick School building on Myton Road except for Health and Safety, which is based at King's High and HR, which is based at Warwick Prep.
Warwick Independent Schools Foundation is also a Company Limited by Guarantee and a Charity. It is run by a board of 19 Governors and an Executive of three: the Foundation Secretary and the two School Heads.
We are seeking to appoint a Grounds Person to join our Grounds Department within our large, friendly team of Estates & Operations professionals.
You will have proven grounds experience, specialising in sports pitches and be able to offer support to all areas of grounds maintenance and development of a large 60acre estate.
You will continue with a high level of quality and workmanship with improvements continually shown to all areas of the grounds and estate.
You will assist in maintaining the lawns, playing fields, artificial pitches, hedges, shrub beds, trees, gardens & hard court areas to a high standard ensuring they are safe/fit for purpose.
You will assist in marking / setting out pitches for football, rugby, cricket, athletics and associated sports equipment, and other areas as required by your line-manager/Grounds Supervisor(s) in liaison with the Sports Departments
Assist in ensuring all lawns, beds, boarders and hanging baskets are watered regularly depending on the conditions. Undertake digging, planting and weeding of flower beds, boarders hanging baskets pruning shrubs and small trees.
We are seeking to appoint an excellent operative who is a good team-worker with a confident, professional and approachable manner. The successful applicant will have the ability to be flexible and takes a real pride in their work / what they can accomplish.
You will have a solid experience in all areas of grounds upkeep and will enjoy being part of a busy, hard-working team which makes a significant contribution to the life of the Schools.
Essential requirements:
Completed a broad education including GCSE grade C and above in English Language and Maths (or equivalent).
NVQ Level 1 Horticulture & Sports Turf qualification (or equivalent).
NPTC Pesticides PA1 & 6 Spraying Licenses.
Good standard of Spoken and written English.
Health and safety and fire safety procedures.
Basic understanding of COSHH
Previous experience in similar or skill transferable roles.
Demonstrate high levels of time management using own initiative to manage a heavy workload and at times conflicting priorities as well as tracking progress on a wide range of tasks.
Experience of grounds and sports turf knowledge.
Ability and willingness to work outside in all weathers.
Good knowledge of all types of ground \ sports turf machinery.
Ability to drive work vehicles.
Basic IT skills via PC and Mobile use (emails, photos, Word etc.)
Naturally demonstrates a 'can do' helpful attitude always considering the needs of the schools.
Confident to act on own initiative and be self-motivated.
Good oral and written communication skills with the ability to engage, inform and negotiate with colleagues and contractors at all levels.
Ability and willingness to undergo further training specific to the needs of role.
Able to work flexible hours when required.
Annual leave will be restricted at certain times of the year as workload is high and full team complement is needed.
Understands their role in the context of safeguarding children, young people and vulnerable adults.
Ability to form and maintain appropriate relationships and personal boundaries with children and young people.
Understanding of the requirements of Equality and Diversity.
Desirable requirements:
NPTC level 1 & 2 in felling and processing trees.
NPTC Pesticides PA2 Spraying License.
Registered member with IOG.
Certificates, qualification or training in relevant areas of Health and Safety, in particular COSHH but also general risk assessment, manual handling and first aid would be advantageous.
Working at Height Regulations, Legionella Awareness.
Experience of working within an independent school environment.
Experience of multi sports pitch marking.
Experience of plant\tree knowledge.
Willingness to undertake first aid training
Clean driving licence to drive school vehicles (not more than 6 penalty points either on licence or pending).
Should you wish to apply for this role please complete both parts of the application form on the website shown below and send to hr@warwickschools.co.uk or contact the HR department on 01926 735413.
Closing date for applications:  9th July 2018; 12.00 noon
Interviews:  17th July 2018 at Warwick School
Type:
Permanent full time
Hours:
40 hours per week, 5 over 7 days primarily Monday – Friday, 08:00-16:00) Oct-Mar) & 07:00-17:00 (Apr-Sep)
Salary:
£20,240 (rising to a maximum of £22,317)
Email:
hr@warwickschools.co.uk
Telephone:
01926 735413 (HR)
Closing date:
Monday, 9 July 2018
Interview date:
Tuesday, 17 July 2018
Website:
www.warwickschool.org