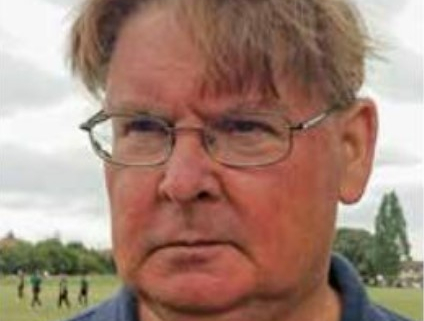 New man at the helm:

The new Chair of the IOG is a man who is a believer in evolution not revolution and, such has been the strides taken by the Institute on the recent past, you can be sure that there wouldn't be a need for any U turns or radical changes in approach under his stewardship. 
David Carpenter has been a member of the IOG Board for nine years and played a key part in the move of Saltex from Windsor Racecourse north to the NEC in Birmingham and he has seen levels of professionalism across the board increase during his time involved.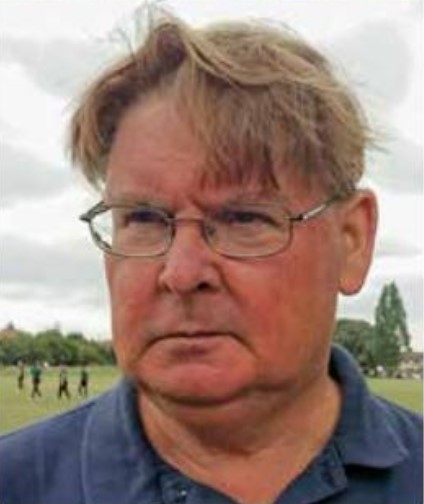 "I certainly don't think that I need to take anything by the scruff of the neck. I have every confidence in the rest of the Board and the Executive team and we have been working together as a group extremely well," explained David, who can call on his vast and relevant experience from working for the Sports Council and the Lottery Fund.
"I'm not suddenly going to change direction unless there is good reason to do so." That is not to say that David, who took over the reins from David Teasdale, is going to be passive. He is a deep thinker on the subject of groundsmanship and the issues that are inherent in an industry which rarely gets the credit it deserves.
"I am concerned about the lack of new people coming into the industry, both as volunteers and professionals and I'd certainly like to see more young people entering the profession.
I'd also like to see more women in grounds management and I'd like to see more black and ethnic minorities represented in our profession.
"Such is the lack of level of entry, we can't afford to not have half the population as potential ground staff," he said.
He is not overly concerned with the elite side of the industry in terms of surface quality, after all we have many of the finest grounds managers in the world. But at the community end of the industry which impacts most on the greatest number of people there are real issues that must be addressed.
GanTIP has already conclusively identified that natural pitches are not in good condition at community level but already Jason and his team have tackled and improved nearly
4,000 community football pitches. They are doing a great job.
"I do see a scenario where community facilities could actually get worse before they get better. Local authorities are not recruiting and we have to find other routes into the profession. A lot of the volunteers we do have are older people and they are not going to be around forever and we need new younger people to work alongside and eventually take over,"
"We also know that with a little more investment there is an opportunity to make significant improvement."
On education and professional development David has some interesting views.
"It strikes me that grounds management is where sports coaching was 20 years ago. Then there was no structured pathway for coaching and coaching appointments were very random, particularly outside of perhaps football and cricket.
"The status of the coach was really quite low. As a result of a more structured approach and clear pathways that status is much higher and coaches now receive much more respect. I think that is possible for grounds management if we are able improve the pathway quite significantly."
One of the ways in which this could be achieved is an education process for operations managers, such as Contract Managers, Bursars and Arena Managers, who are ultimately responsible for grounds management.
"I think this process will take much longer than my time as Chair but it is a very important aspect and one which requires significant input. It is ridiculous that so many sports rely on good surfaces yet groundsmen and women don't have the same parallel standing as those carrying out other functions within the organisation."
He does have another interesting idea, which he stresses is his own and not IOG policy.
"I'd like to see education for the volunteer side of the industry available on a free of charge basis. Obviously that would require sponsorship support and we would have to go to the respective sports councils or sport governing bodies to agree volunteer programmes but I do think it is something worth exploring."
David is also well aware of the change to the role of many groundsmen and women at that elite end.
"Groudscare managers now have to be so flexible. Not only have they to prepare surfaces which are scrutinised on TV and often criticised by players, past and present – when often it is as a result of bad play not bad surfaces – and then have to move seamlessly into preparing a stadium for an arena concert.
"They are working incredibly long hours, late into the night, and sometimes overnight to ensure that concerns booked by the commercial department are a success. I don't think there is enough recognition for how much effort goes into it all."
David was appointed to the Board as an independent member nine years ago after he had carried out some consultancy work for the IOG's Chief Executive Geoff Webb in 2005.
"I also did a study in 2007 in which I called groundsmanship the hidden profession. I was basically saying that there was great work being done and some really good people involved but that they didn't really have any profile at all.
"In 2010 Geoff asked me to join the Board and I have been really pleased that I accepted his offer because it has been quite an eventful time over the last eight or nine years and the organisation has made really good progress."
Much of that progress can be seen with the success of the move of Saltex to the NEC in Birmingham, a move that David was involved heavily.
"We agonised about it for quite a long time to be frank but we knew that Windsor was staring to fail and that the status quo was not going to work. We had to shake it up and do something, and we've had a successful four years so far.
"The key is for us to keep the Show fresh and innovative, introduce new things and new thinking and we will try to keep it going for strength to strength. Fortunately, we have some good thinkers around the table and people who feed in good ideas and Geoff himself is very good on that front."
David was elected Chair at the IOG's AGM in September and firmly believes that progress will be made.
"I feel that I am taking over at quite a good time with regard to where we've managed to get to but we must lift the bar higher. We must push forward. For example, we have just appointed an agency to work with us with the aim of lifting the profile of the industry. Their work will not be launched until next spring but we are working very hard behind the scenes with the agency and I see this as the next stage of our challenge."
Life is full of challenges but if you have a carpenter at the heart of things you can be sure of stability and a well-constructed future.
https://turfmatters.co.uk/wp-content/uploads/2019/10/davidcarpenter.jpg
504
424
Admin
https://turfmatters.co.uk/wp-content/uploads/2022/05/TM-logo-1.jpg
Admin
2019-10-25 11:53:52
2019-10-25 11:53:52
New man at the helm