Rigby Taylor At Stinchcombe GC
Rigby Taylor At Stinchcombe GC: The word 'steep' and its connotations ideally describe a number of facets of Stinchcombe Hill Golf Club, located in Gloucestershire. Established back in 1889 with nine holes, which was then extended to 18 holes in 1906, the club is steeped in history with the Edwardian mansion, Stinchcombe House, which was built by the Lister family (of diesel engine fame), forming a magnificent backdrop to part of the course.
Also, the location of the course at the top of the hill near Dursley sits 219 metres above sea level on the edge of the Cotswold Escarpment above the Severn Valley, a site that although offering golfers stunning views also places particularly steep demands on the greenkeeping routines employed.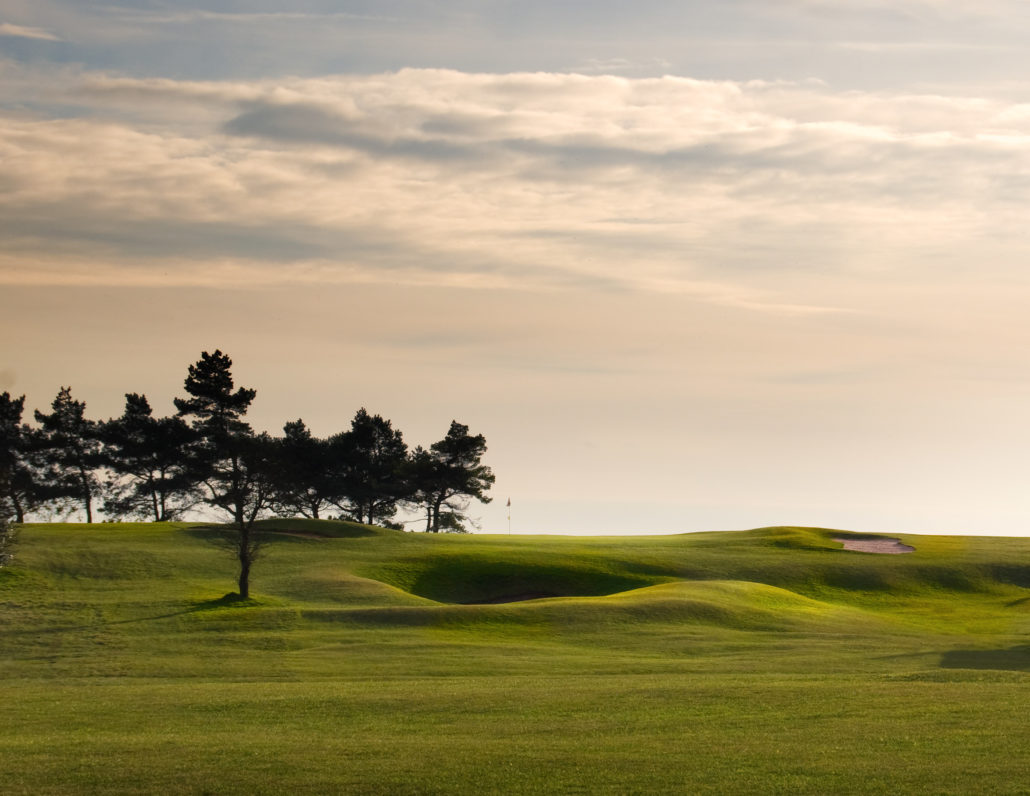 "Because of our location we can sometimes quickly go from enjoying fine weather to having periods where we can't get onto the course to undertake maintenance for two days", says Course Manager Matt Ayres.
However, with everyone at the club looking for continual improvements in every aspect of all operations – not least in the management and maintenance of the course "which we're always keen to develop and improve", says Club Manager Leigh Topping – the club has become one of the most successful in the region.
A comprehensive greenkeeping regime ensures its greens are presentable and playable all-year-round and the greenkeeping team's thoroughness and attention to detail has in turn led to a 66 per cent rise in green fees in recent years while membership numbers have remained steady at around 420.
"Of course, being open – and playable – all year round is key to our success, especially during the winter months when we enjoy a consistent level of play and usage compared to other clubs in the area," says Leigh. "And that's because we have invested in the greens."
Complemented by some astute commercial thinking – for example, the pro shop is owned by the club – the club is clearly reaping the rewards of a programme of continual improvement to the course by Matt Ayres and his greenkeeping team of Brad Boon, Adam Jones and Eddie Wilcox. This has included switching the annual renovation from October to August, which sees the course recover in just 10-14 days and, thus, minimising disruption to play.
Their work is underpinned by recent investment in new machinery plus an annual programme of turf care from amenity supplier, Rigby Taylor, which combined is enabling the team "to maintain the course properly all year round", adds Matt.
"Our priority is always the course," affirms Leigh, "and over the past three years we've invested more than £190,000 in new and upgraded equipment, such as a new Procore aerator, a sander and a new sweep and fill brush, as well as improvements to the irrigation system (improved pressure and the installation of new jets, undertaken in-house)."
Continues Matt: "The addition of a Procore to our machinery portfolio means we can pencil tine at any time of the year, which is indispensable. Also proving very important is our new sprayer. Of course, being high up on a hilltop means we have to watch the weather closely in terms of the spraying regime, but the sprayer enables us now to accurately apply the correct products at the correct dosage rates.
"Aside from the challenge of selecting spraying days during the most effective weather conditions – on low/no-wind days – the use of liquid feeds and treatments, which now account for  90 per cent of applications at the club, is so much more aesthetically better. For one thing, it means golfers are not forever treading on granular treatments!"
Brad also confirms that the implementation of an annual treatment schedule has paid dividends. "Based on an agronomist's annual report, we sit down with Rigby Taylor's Key Accounts Director David Carvey to discuss a proposed annual schedule of treatments," he says. "Our meeting takes into account all the latest developments, including comparing products of even different brands, as well as application methods, then together we formulate a programme to suit the soil conditions and the projected usage."
Adds Leigh: "Although Rigby Taylor is a long-term supplier to the club and its products certainly work, we always compare David's proposal with others for its value for money. The fact that Rigby Taylor has worked with us since 1999 speaks for itself."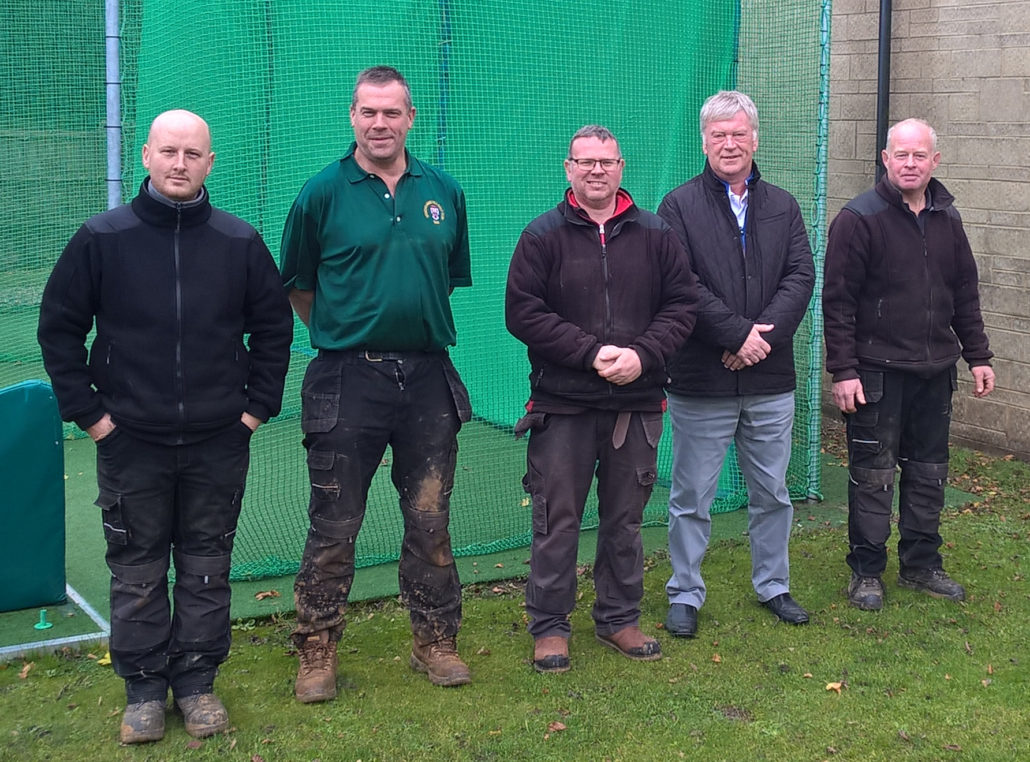 The schedule includes, for example, the use of R1 (fescue and bent) and R105 (browntop bent) grass seed; Apex and Microflow-CXS fertilisers; Activate R and XL biostimulants; Magnet liquid iron; and the Greenor herbicide.
In addition, and highlighting the products regarded as 'must-haves', Matt lists:
Premier HG controlled release fertiliser containing long-lasting nitrogen and potassium for optimum feeding – "used after the annual renovation; brings back the greens very well".
Rayzor, a broad spectrum contact fungicide for Fusarium Patch, Dollar Spot and Red Thread, plus the reduction of anthracnose, leaf spot and rust – "an excellent" weapon, especially against Fusarium, "although we are now moving more towards preventative management of this problem". Rayzor is used by the club as part of a managed disease strategy, used in conjunction with Fusion and Eland product tank mixes.
HydroPro 2 wetting agent – "applied every month and proving especially useful on bunker (sand) areas".
Says Adam: "All these products are scheduled on a month-by-month basis and that programme is religiously adhered to, weather permitting. The result of applying such treatments little and often means that we maintain a continual 'standard' of turf care and presentation, with no peaks or troughs."
Matt adds: "Presentation and playability are key, and this even involves the club's professional being involved in the discussions. The greens committee walks the course in March and together we highlight any changes that might be made to improve things, such as altering the width and shape of fairways, possible tee extensions, and the general presentation of the greens, aprons and semi-rough areas, for instance.
"With golfers of all abilities being members, our aim is to consistently produce a course that suits everyone, producing level speeds on greens that are maintained at 3-4 mm high in summer and 5 mm in winter. The use of an iron means we don't have to cut as low as we used to.
"That said, we are careful not to alter the character of the course, parts of which are listed as a Site of Special Scientific Interest, and surrounded by bridleways/walkways, part of the Cotswold Way."
For more information, visit: www.rigbytaylor.com
For the latest industry news visit turfnews.co.uk
Get all of the big headlines, pictures, opinions and videos on stories that matter to you.
Follow us on Twitter for fun, fresh and engaging content.
You can also find us on Facebook for more of your must-see news, features, videos and pictures from Turf Matters.
https://turfmatters.co.uk/wp-content/uploads/2018/01/gc.jpg
1855
2400
Colin Hoskins
https://turfmatters.co.uk/wp-content/uploads/2018/01/turf-logo-2018.jpg
Colin Hoskins
2018-01-12 11:11:03
2018-01-12 11:11:03
Rigby Taylor At Stinchcombe GC