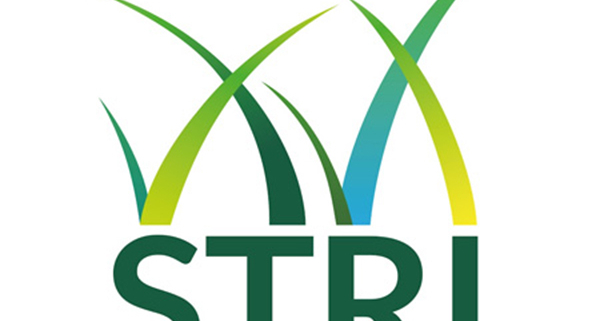 STRI at the Saudi Cup: World-leading sports surface solution provider, STRI Group, recently completed one of the most ambitious projects in its 90-year history – a turf racetrack in the challenging terrain of Saudi Arabia.
STRI was chosen by his Excellency Prince Bandar Bin Khalid Al Faisal (chairman of the Jockey Club of Saudi Arabia) to support his vision of making Saudi Arabia a destination for world class horse racing on turf. Critical to achieving this was the delivery of an elite turf track in time for the inaugural running of the world's richest horse racing event, the Saudi Cup.
As the Principal Contractors for engineering and construction of the new turf track at The King Abdulaziz Racecourse, STRI provided an end-to-end design, build and operate solution to Riyadh Equestrian Club. Here's a sneak peek into how STRI delivered this mammoth project.
Making racing history Prince Bandar's vision was to create the first ever elite turf racetrack in Saudi Arabia. The course had to perform to the highest possible standards and be constructed using the finest materials available. The entire design required the construction and establishment of the track to be undertaken in a record-breaking period of just six months, requiring a large-scale resource input to achieve such a fast turnaround.
Key challenges The major hurdles to overcome were timescales and climate. Following our engagement in July 2019, STRI's teams of researchers and consultants quickly established the most effective way of producing a surface that would meet the needs of our client. Our on-theground mobilisation was immediate, to ensure we made the most of the time available to us to deliver the track and deal with the challenging and variable climate of Saudi Arabia.
Design and build Engineering a track of this standard is a highly complex process requiring input from our world-leading experts in drainage, irrigation, construction, materials analysis and biomechanics.
The primary constituents that make up the track are relatively few in number, but the type and amounts of those constituents are critical to making the track a success. First steps are to understand the baseline environment of the development site. Our team conducted a detailed study of the site including a comprehensive review of climatic conditions.
From there, an extensive materials selection regime was undertaken, taking a range of sands and gravels from around the Kingdom and testing them for their compatibility to create a firm surface ideal for racing. This rootzone, once mixed with stabilising fibres, provides the perfect medium within which to install the grass surface.
The construction process itself was rapid and extensive resources were drafted from across the Gulf Cooperation Council (GCC) to excavate the existing track material and install the new one. Timing was critical and the earth movement work had to be completed at breakneck speed as we needed to be ready to sow with the selected grass species as soon as temperatures reached the optimal level.
The turf track To meet the needs of a winter race in Saudi Arabia, the track was established with a "cool season" grass species – ie a species usually found in more temperate climates. This grass thrives in the winter climate of Saudi Arabia and, when combined with a special blend of stabilising fibres incorporated into the mix, it provides a surface which not only performs exceptionally well but also looks visually stunning.
Once sown, a daily bespoke maintenance regime was developed to ensure the correct levels of water and fertiliser were applied to maximise strong sward establishment. Deep rooting was critical to develop a grass surface that not only looked fantastic, but also held together under the stresses created by a galloping horse.
After several months of careful maintenance, we are delighted to have presented and demonstrated, a track that is befitting of this prestigious race event.
A note on sustainability and future-proof design Sustainability underpins STRI's approach to all design projects. Our R&D teams are continually innovating technologies to make developments more sustainable, through the construction and operational phases of their lifecycles.
This not only relates to sustainability from a climate perspective, with the key pressures being water and resource use, but we also work with clients to design facilities which will fit their business model needs in the short, medium and long-term. For example, water use per capita in the Middle East is amongst the highest in the world. Current forecasts suggest that local aquifers will run dry in the next 20 years. STRI develops technologies and techniques to reduce the water requirement of natural turf.
Final thoughts HRH Prince Bandar's project in Riyadh is a great example of our ability to problem solve. STRI has made its name developing elite sports surfaces across the world and our in-house R&D combined with global network means that we are able to adapt to even the most challenging of situations. However, it is exactly these kinds of projects that we relish the opportunity to get involved in.
The timescales, climate, resource availability and the need to have a surface of exceptional quality all made this project a challenge. Striving to achieve the wider National Vision 2030, we believe this facility will form part of a network of world leading venues in the region and create a global powerhouse of natural turf racing.
"I'm very happy, although I'm not surprised. We engaged some of the best people in the world to design and work on the track. They said they would deliver and they have, so I'm extremely happy. STRI has done an amazing job." His Excellency Prince Bandar bin Khalid Al Faisal (chairman of the Jockey Club of Saudi Arabia)
"What has been achieved in a short period of time is staggering. We know STRI are world class, world leaders in their field, I think what they've done is superb. The detail and the attention that they've gone to is phenomenal. It's been an absolute pleasure to work with them. This track is unbelievably consistent, I don't think you'll walk on a more consistent racing surface anywhere in the world. It's level, beautiful cambered bends. It's some achievement."
Clerk of the course and Newmarket Head of Racing, Michael Prosser.
"I'm very happy with the ground on the turf track. After three months when you see what the team has done here, they've worked very hard and done a fantastic job. I have ridden here for a very, very long time and at the other track and I see the construction here and it's very good." Oliver Peslier, jockey, Call The Wind, 1st: Longines Turf Handicap
"What they've done in the space of two months (with this turf course) is remarkable." Frankie Dettori after his win on Dark Power, 1st: The STC 1351 turf sprint
For the latest industry news visit turfmatters.co.uk/news
Get all of the big headlines, pictures, opinions and videos on stories that matter to you.
Follow us on Twitter and Instagram for fun, fresh and engaging content.
You can also find us on Facebook for more of your must-see news, features, videos and pictures from Turf Matters.
https://turfmatters.co.uk/wp-content/uploads/2020/03/stri-logo.jpg
600
600
Helen Waite
https://turfmatters.co.uk/wp-content/uploads/2018/01/turf-logo-2018.jpg
Helen Waite
2020-03-09 12:05:39
2020-03-09 12:05:39
STRI at the Saudi Cup