STRIving for success: Scott MacCallum returned to an old haunt to learn about the phenomenal transformation that has taken place at the STRI.
You invariably get a nice warm feeling when you return somewhere that you haven't been to in some time. It might be a holiday destination, a pub in one of your old haunts, or just the town where you grew up.
For me, the most recent example of this, and forgive me if this sounds a little geeky, was the STRI in Bingley, West Yorkshire. It must have been at least 15 years since I last visited, but driving up through the country park and seeing those unassuming looking offices set behind a wall brought back some lovely memories.
That there was a specially-reserved parking space for Turf Matters made it all the more special.
Once I was inside, however, it became apparent that while everything appeared to be extremely similar to what I'd seen a decade and a half before the STRI is now a very different animal.
What was once the go-to body for commercial testing of grass varieties, chemicals and the like; the body, which boasted state-of-theart research laboratories producing ground-breaking innovation, and whose agronomists where to goto guys for golf clubs and sports facilities throughout the land, now has so many more strings to its bow.
Indeed, what was once a hardearned reputation which opened doors UK-wide is now a body with a worldwide reputation, and one which has contributed to the success of some of the biggest sporting events on the planet.
One man who has been with the Institute throughout this remarkable metamorphosis is Richard Stuttart, who joined the STRI in 2003 as a Pesticide Trials Controller straight from university and rose to his current position as Head of Consultancy.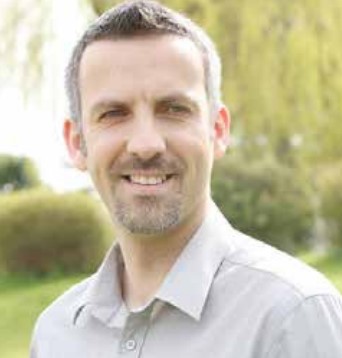 "You can track the change back to not long before the end of the 2000s, when we were approached by FIFA to assist them with the World Cup
in South Africa. It's not something which we had done before, but we were brought in because the pitches due to be used for the World Cup were struggling and not at the level they should have been. It was a serious problem," explained Richard, who also sits on the Institute's Executive Management Team.
The STRI was brought in with a mere 100 days to go before the start of what proved to be a vibrant and exciting World Cup. If you remember, the assault on the eardrums from the vuluzelas was a constant reminder that this particular World Cup was the first to be held on the African continent.
However, had the STRI not become involved, it may not have been the ringing in our ears for which the 2010 World Cup would have been remembered, but the less than satisfactory playing surfaces.
"Standards are massively variable all over the world so that's why FIFA engaged us. We assessed all the venues and put management strategies in place to bring them up to speed," said Richard, adding that it was not just for all for all the main pitches but all the training pitches as well.
It was a mighty task, made all the more so by the fact that in some instances there was only a matter of weeks in which to affect an improvement, but making a success of what was perhaps not Mission Impossible but more Mission Extremely Difficult was what put the STRI on the world map.
"A door had been opened and it was just the kind of big step which allowed us to become involved with other worldwide sporting bodies."
And there is none larger that the Olympics, and with London 2012 just around the corner it was another huge opportunity for the STRI to strut its stuff on the world stage.
"It was another big turning point for us as we were engaged by the London Organising Committee to design and build the Equestrian track in Greenwich Park. This was a massive change for us as it meant we were also involved in the planning of the project."
Managed by another man in Lee Penrose, who has risen through the ranks at the STRI, from work experience placement to become Group Director, the Institute was the principle contractor in building the track, then running it through the Olympics themselves, and then spent three years reinstating the park for its post-Olympic life.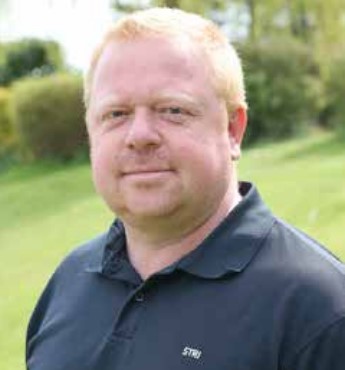 "The park ended up in better condition than it started, which was a big scoop for us," recalled Richard.
"Being involved in events like the World Cup and the Olympics have brought it to where we are right now and it is thanks to people like Lee, who thought outside the box with regard to the Greenwich Park project, which has got us to the stage where we now have an organisation and people with the skill sets to make these big steps forward."
The portfolio of services and skills available through the STRI now is truly extensive – Research & Development, Sports Surfaces Design & Construction, Product Testing & Material Analysis, Stadia Pitch Design and Management, Agronomy & Ecology, Sportsturf Consultancy, Planning, Drainage & Irrigation, Aviation, Environment, Green Spaces and Training.
It is so much wider than the previous incarnation of the Institute and not only has the offering to the client become much greater the global reach has developed as well.
The STRI now has bases in Brisbane and Melbourne in Australia as well as Qatar, China and Hong Kong and the name Sports Turf Research Institute is known and
revered everywhere sport is played.
Indeed there are no real equivalents anywhere else.
"There are a number of smaller organisations, and some US universitybased Institutes but they don't tend to have the range of staff under one roof which we have here. Having been established since 1929 the experts we have gathered under one roof is quite exceptional. Some of those staff have been here for a long time," said Richard.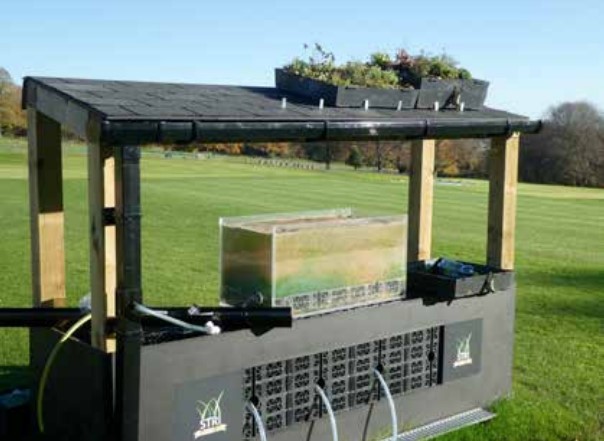 As the man who leads the consultancy department, which offers an A-Z, start to finish service, of Plan – Design – Build – Operate Richard is well place to talk about current requirements for any new or renovation projects and what is being worked on at present.
"I've got a staff of five. We have just appointed a higher level Planning Environment Manager and the team has the capability of producing Environmental Impact Assessments, within which we have associates we can bring in to assess the archaeological, cultural heritage, traffic and transport elements of an EIA.
"The fact that we can provide the whole package, that plan, design, build and operate, is where we have our USP and we are able to achieve planning permissions for golf courses and sporting facilities, in challenging environments which is extremely valuable as golf courses are often planned for designated or protected land sites," said Richard.
The build side has become more significant to the STRI since they established the construction company Carrick Sport, based out of Cumbernauld in Scotland. The company was founded in 2018 and has already been responsible or the recently built pitch at Tynecastle, home of Hearts.
One of the most exciting projects currently underway is in Saudi Arabia for the Riyahd Equestrian Club. The world's richest horse racing event is being held there on February 29, 2020, and the STRI have been commissioned to covert the allweather track into a grass track.
"We have had staff working over there for some time and, as it is the Saudi winter, the track is being sown out with cool weather grasses. It is another very exciting project for us."
While the STRI's worldwide reputation grows at apace the traditional work in the laboratories and on the testing plots continues to be carried out. Indeed, the annual STRI seed booklet remains a must read for everyone in the industry.
Mark Ferguson is one of STRI's Research Managers and also the Institute's Mr Wimbledon, spending
time at the All England Club offering agronomic advice and taking court performance measurements to ensure that Neil Stubley has all the data he requires to produce pristine surfaces for the most important tennis event of the year.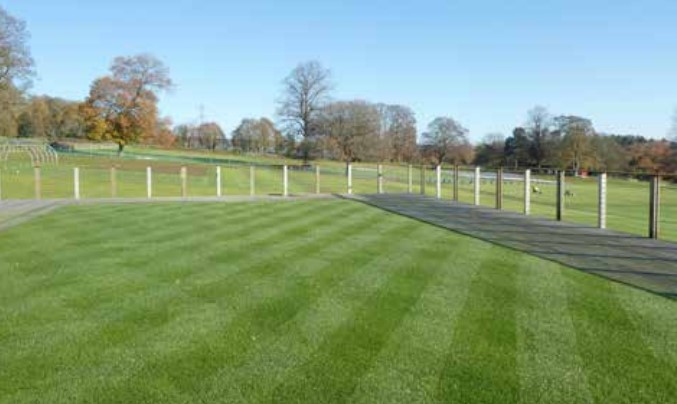 Mark was keen to show me some of the innovative work that is being carried out in addition to the regular patchwork of testing plots for varieties and grass species.
Green roof technology is being trialled which obviously has potential environmental benefits which stretch far beyond the sports' brief more
associated with the Institute.
"There are a lot of green roofs now within urban landscape developments as they are required to meet certain requirements. What we are doing here helps them meet those requirements. They look good and tick an awful lot of boxes," explained Mark.
Another product being tested on the extensive site is Permavoid, a product which interested the STRI so much that they took an interest in the company.
"Permavoid is a plastic layer which can replace the gravel banding within a rootzone. It is a really good product and can be placed under any construction whatsoever. It's been in Holland for years and we think that most water directives or regulations for the building of new sports surfaces will be required to use this to hold water or take water away. You can also put a wick in it to draw moisture up and act as sub surface irrigation," explained Mark.
It goes to show that while the STRI's horizons are wider than ever, research is still at the core of the company and continues to produce great results.
I certainly hope that it won't be 15 years until I return to Bingley but I am sure that however short the break is between this and my next visit there will be more change and more exciting work to discuss.
I just hope that there will still be my reserved Turf Matters parking space.
https://turfmatters.co.uk/wp-content/uploads/2020/01/1.jpg
578
1000
Admin
https://turfmatters.co.uk/wp-content/uploads/2022/05/TM-logo-1.jpg
Admin
2020-01-10 11:06:32
2020-01-10 11:06:32
STRIving for success