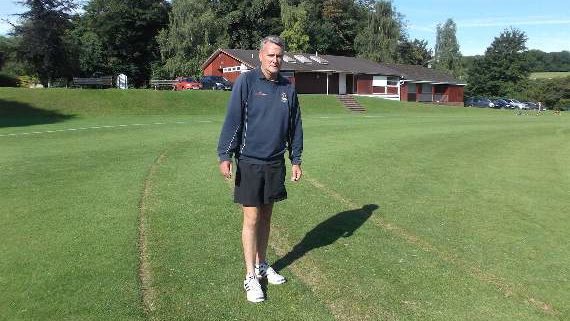 Vandals target cricket club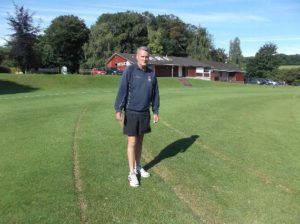 Vandals have damaged the pitch at Alton Cricket Club by driving a vehicle over it.
A series of tyre ruts has scarred the outfield at the Jubilee Playing Fields in Chawton Park Road.
The culprits also drove over the square – but this was unscathed, as the constantly rolled earth is much harder.
Alton Cricket Club has informed Hampshire Constabulary and hopes that police will patrol the ground in the evening, when it believes this and other recent incidents have occurred.
A statement from the club read: "Alton Cricket Club are very disappointed that someone has taken the decision to vandalise the facility at Jubilee Playing Fields.
"The cricket club have worked very closely with the town council over the past four to five years to improve the facility for all who use it, not just the cricket club.
"The work undertaken led to the club winning the most improved ground in the county in 2016, and we have received many commendations from visiting clubs in the last year.
"This is the fourth incident which has happened in the last eight to 10 weeks, including a broken window and theft of furniture which was used by not only the club but also by some of the elderly dog walkers.
"We are working with the town council to look at ways to prevent a repeat of this and hopefully they will be in a position to do something shortly."
Alton Cricket Club chairman Richard Myers, who was at the ground on Friday morning, said the fourth incident was the kicking of a football on to the pavilion roof, causing a leak.
Talking about the damage to the pitch, he said: "We discovered this on Wednesday morning and think it probably happened on Tuesday night.
"It's not kids doing it, it's adults – they're driving cars. You can see where they escaped by the tyre marks on the bank.
"It was worse than this at first, because we've rolled it since. But when you're fielding, you wouldn't want a cricket ball hitting that at 80mph.
"I'm down here between 20 and 30 hours a week, working on the outfield so Martin the groundsman can concentrate on the square, and I felt like giving up when I saw this.
"Ideally there should be a barrier to prevent entry at the car park end when the ground is not in use. Most dog walkers do a lap of the playing fields, so they could use the entrance at the other end and still see all the same things as they go around."
To read original article visit – http://www.altonpostgazette.co.uk/article.cfm?id=109547
https://turfmatters.co.uk/wp-content/uploads/2017/08/vandals.jpg
425
570
External Source
https://turfmatters.co.uk/wp-content/uploads/2022/05/TM-logo-1.jpg
External Source
2017-08-14 14:18:34
2017-08-14 14:19:01
Vandals target cricket club