A Heart To Hart With David
A Heart To Hart With David: Turf Matters spoke exclusively with David Hart, Managing Director of Kubota UK and covered everything from demo lorries, structural changes, Brexit and calamatics…
When David Hart took over as Managing Director of Kubota UK just over a year ago there were two things at the top of his "To Do" list. One he wanted to get his feet under his new desk and two he wanted to make sure he got to know his new charge inside out.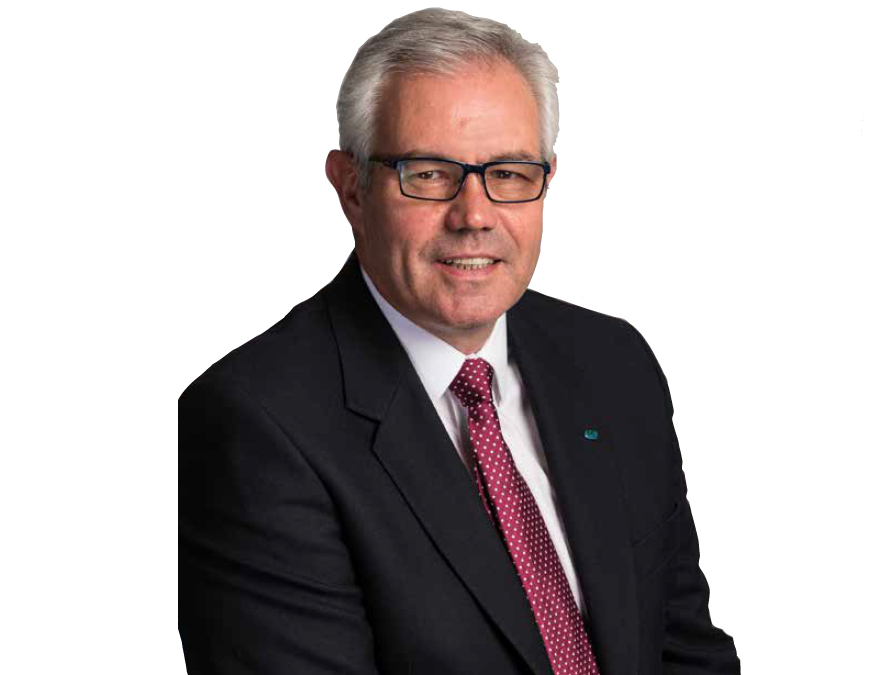 "I probably looked under every stone I possibly could, and spoke with everyone, so that I could get to know all aspects of the business," said David who had previously enjoyed a stellar 28 year career at John Deere.
"It's been a good year. It's a cliché but a change is as good as a rest and while it is an industry which I know well there are elements of the Kubota business which have been new to me," said David, referring to the engine and construction side of the Kubota business.
It was just in the summer of last year that David took up his new role but already he has a new job title to add to that of Managing Director – the impressive sounding Vice President for Business Transformation for Europe.
"It's not a promotion. It's an addition," he explained.
"It's on top of what I was already doing. Until a couple of years ago each country operated in a different manner.
Here in the UK we did certain things in a certain way; Germany did the same; France the same; Poland the same and so on. My new role is to bring some common structures in and processes to those different sales and marketing units."
Having carried out structural changes in his pre-Kubota days it is a role ideally suited to him, as is steering his new staff through the changes which are inherent in a business which has grown from a staff of 88 ten years ago, based out of the headquarters at Thame in Oxfordshire. to over 140 now.
Asked about any significant changes which he has implemented since he joined David points to something which, in addition to its primary aim, has eased congestion on the UK's motorway network as well as reducing the company's carbon footprint.
"We've changed how we managed our demo operation. We used to have three articulated lorries which the demonstrators drove to their destinations. I thought we could used our time better and have those guys focusing on the demonstration rather than driving the trucks. So the trucks have gone giving us a £600,000 saving.
That's among a few things which I have streamlined since I got here."
Another area where David has aided the environment is in a significant reduction in his own airmiles.
"The nice thing for me is that I do less travelling because for 28 years I spent 26 weeks on the year travelling and taking around 52 flights a year," explained David, who has only been to Kubota's worldwide headquarters in Osaka, Japan, once since he took up his new role.
"We've had two of our senior management over to visit us and we showed them how we operated the business here in the UK but I think the nice thing is if our Japanese bosses are comfortable with what is going on they leave you to it."
Looking forward David is concerned with how Brexit is going to impact upon the various areas in the Kubota business portfolio.
"My biggest concern is that, with or without a deal, it isn't going to be good. We have already seen the construction market go soft because there has been no houses built in the last three months. Groundcare has also gone soft but that is partly because last year's dry summer meant that dealers were left with a lot of stock.
"I'd say that one of the biggestconcerns is that we are no clearer today about what will happen than we were two and a half years ago. Let's hope that the pessimists are wrong and the optimists are right and it's just a blimp or turns out to be something like the Millennium Bug," said David, in a pragmatic rather than negative tone.
Another area which has been impacted by Brexit uncertainty is recruitment.
"People keeping their powder dry at the moment. If they get the offer of a lifetime they might jump ship but otherwise they are going to stay were they are until they know what the future holds. We have got seven or eight vacancies at the moment and some of them we've had for more than a year."
From the customer's perspective they can look forward to a bolstering of some of the groundcare product with some additional lines in the near future.
"Hopefully, we'll have a bit more product offering. Not of a big scale but complementary to what we already do. We have a few irons in the fire."
Kubota have dipped their toe in the automomous mowing, with a product range currently available in France and on its way to these shores while calamatics is another area that will be becoming more prevalent in the next few years.
"Remote diagnostics mean that we are able to connect to customers equipment and make repairs or updates from a central point which means we will be able to react to customers' needs much more quickly become even more efficient as a company."
David has got much further down that original "To Do" list than even he had hoped and it augers well for not just the next 12 months but many more after that.
https://turfmatters.co.uk/wp-content/uploads/2019/09/david.jpg
675
878
Admin
https://turfmatters.co.uk/wp-content/uploads/2022/05/TM-logo-1.jpg
Admin
2019-09-09 10:36:42
2019-09-09 10:36:42
A Heart To Hart With David