Better with a bit of Buttar…
Better with a bit of Buttar…: In his first interview since taking over as Head Groundsman at Twickenham, Jim Buttar speaks to Scott MacCallum about his new role.
Sunday February 23 will be a huge occasion at Twickenham.
It is the first chance for the 82,000 supporters to congratulate England on a fine World Cup. Sure, they didn't get over the line in the final against South Africa, but they snatched away the cloak of invincibility from New Zealand in the semi. A feat worthy of congratulation in itself.
With Ireland the opponents it is sure to be a massive match and when the 46 players take to the field for the anthems there will be much emotion.
Add another one to that list. Number 47 will also be full of emotion, pride and a few nerves. His chest will swell and the odd tear will be wiped away as those anthems ring out.
Except, except, except…
That was the introduction to this article I had fully intended writing, until "number 47", recently appointed Head Groundsman Jim Buttar, answered the question I had specifically posed
to elicit the appropriate response.
It was an answer which wouldn't delight any feature writer, but would certainly please his new employer, the Rugby Football Union, and give them confidence that they had appointed the right man.
Question: "How do you think you will feel when the teams run out on February 23rd for your first Six Nations game against Ireland – Nervous, excited, proud? What do you think your emotions will be?"
Answer: "To be honest, Scott, you get to that point in your career when you've done a certain number of games that you have gained the ability to tune out. You are aware that it is going on but busy focussing on pitch performance and noting where scrums have taken place for repair etc."
Thanks Jim!
In fairness, perhaps having sensed my disappointment, he did go on to throw me a bit of a bone.
"How will I feel? I think I'll probably be a little bit excited, with it being my first match under England Rugby. It will be slightly different to what I'm used to doing."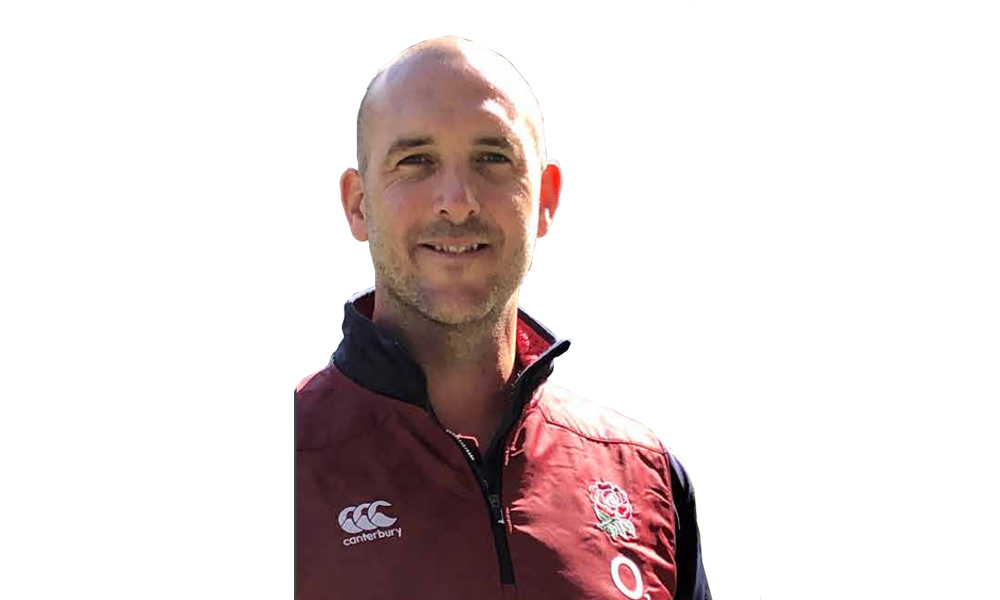 But then he couldn't help himself. "On the whole I'll be cool, calm and collected and too busy to have my mind on other things."
Taking over from the redoubtable Keith Kent is a big task, but Jim boasts a strong CV, one which suggests he is a good fit to maintain one of the most iconic patches of turf in, not just UK sport, but worldwide.
He was Stadium Head Groundsman at White Hart Lane for a number of years before moving to become Pitch Consultant for ProPitch, a role which saw him jetting around the world working on pitches at events such as the Champions' League, the African Cup of Nations, the Club World Cup and the Asian Cup.
It was while travelling between two countries in his ProPitch role that he saw the advert for the Twickenham Head Groundsman job and decided to throw his hat in the ring.
"My time at ProPitch pushed me right out of my comfort zone and put me in places where I had to deliver pitches where there weren't the resources, and there was often a language barrier.
It was a very good test for me as a manager and as a groundsman.
"I must also pay tribute to Dean Gilasbey, who was there to guide me in many of the scenarios we dealt with and how to deal with different climates and countries," explained Jim.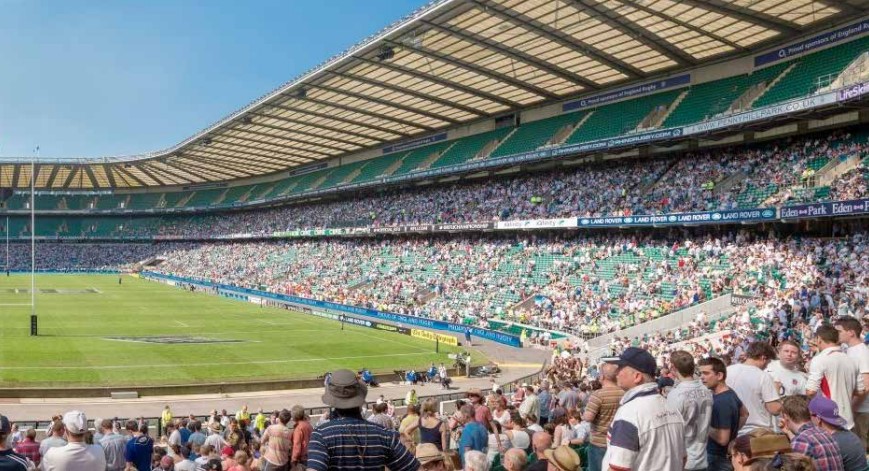 The opportunity to work with the RFU at such a magnificent national stadium as Twickenham came at a time when was spending more time away from his wife and three young children than he was at home.
As you can imagine the interview process was rigorous and demanding, while his opportunity to view the pitch itself was limited as the stadium was being prepared for a Metallica concert!
"The whole process was how I expected it would be for an elite sporting organisation – very stringent, very thorough, with lots and lots of queries and questions. Afterward there were a million things going through my mind, and I must admit, a little self doubt. As usual I sought counsel from my mentor, my Dad, who I can always rely on for sound advice.
"That advice and being at an age now when I think that's done, park it and see what happens, saw me through and it worked out," he revealed.
He has already prepared the pitch for a Barbarians verses Fiji match and, as we talked, he was a couple of days away from the Varsity Match. Overall, however, he has had a good chance to bed in before the start of the Six Nations.
"Because I started in a World Cup year there were no Autumn Internationals, so it's given me time to get up to speed with policies and meeting all the different teams of people who work for the RFU. I am slowing starting to remember names now."
Having majored in football for most of his career a move into the oval ball game presents a different set of challenges.
But he is confident that while there are differences, it is fundamentally about plant health.
"With hybrid reinforcement the grass plant for rugby are very similar to football and they are only to move so far before they able to get traction, even during scrummaging, so the aim for a rugby groundsman is the same as every other groundsman – make sure the turf is as healthy as it can possibly be," explained Jim, who added that it was a case of working to deal with the stress of sports being played on the pitch, and in the stadium environment "We have an array of products we can use to pre-condition the pitch and help it recover as quickly as possible while the introduction of stadium lighting rigs which came out in 20052006 has been a real game changer.
There was a learning curve with something so new but in the last three or four years everyone has got to the point where we understand what they can do and how to get them to work at their best – some underestimate what they can do and others overestimate.
It was trial and error for a few years," said Jim, who will be working with the rigs of Dutch company, SGL.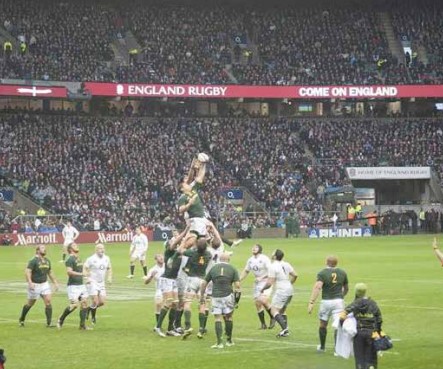 Jim is an advocate of pitch performance data and using the evidence provided to develop the best maintenance practices for the pitch and to help other stakeholders understand with data to measure pitch performance.
"There are many variables, the most obvious one being the weather, which we can't do anything about, but we can gain a bit of control over other variables and by checking data and tweaking practices where necessary we say that we've done everything possible to make the playing surface as good as it can be."
Although born in Kendal, Jim is very much a Northamptonshire lad, commuting home daily when he was at Tottenham and it is something he will continue to do in his new role.
"It gives me time to catch up with my voicemails and make my phone calls. I like it where we live, it's, nice, quiet and out of the way."
As a youngster, career wise, it was toss-up between a Governmentsponsored groundsmanship apprenticeship and following his father into the Weetabix company on an engineering apprenticeship. The popular breakfast cereal manufacturer missed out and groundsmanship gained a new recruit. The thought of working in sports and being outside were the big attractions for me and making my decision And so it was a week before his 17th birthday he started at Kimbolton School, in Cambridgeshire, which combined with day release to Moulton College, in Northampton, to give him a solid start in the industry.
"I absolutely loved Kimbolton. I was working predominately on cricket and athletics, and I spent three and a half years there during which time I completed my Level 2 and started my Level 3. Then an opportunity came up at Rushden and Diamonds Football Club and I went in as an Assistant Groundsman. Three years later I was Grounds Manager. I was 22. My then boss had left to go down to Tottenham Hotspur and when a position came up there, I went for the job.
"I was 23 and thought it was now or never! I did have the option to stay but it was a chance to go and work at the very top end and it was a good time for me to go."
That was in 2003 and by 2005 he was Stadium Head Groundsman, a position he held until 2017 when White Hart Lane closed.
He holds his first bosses in extremely high esteem and still uses the qualities he saw in them as part of his own skills' package.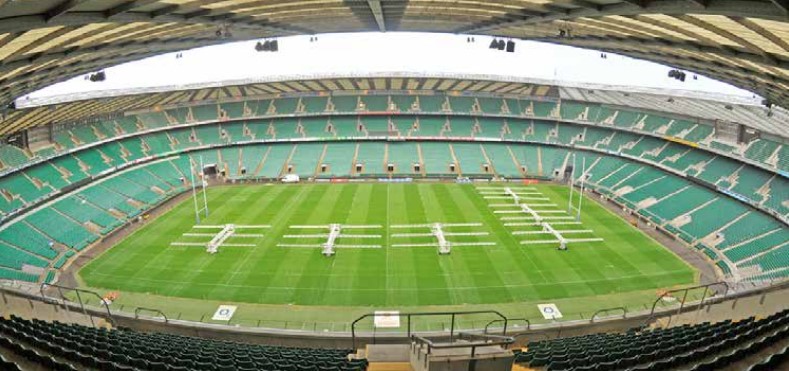 "The Head Groundsman at Kimbolton was Andy Trainell and he was one of those guys who showed me what it took to deliver good surfaces. You have to work hard and if you think it's not good enough then the likelihood is that it won't be good enough. He was of the work hard, play hard mentality.
"Ray Bailey, Head Groundsman at Rushden and Diamonds, was a very laid back character, but he showed me that if things were starting to go wrong, just how quickly and easy it was to fix. Just because it doesn't look good now doesn't mean that it isn't going to be looking good when we need it to look good.
"I was Deputy Head groundsman to Paul Knowles. We made a very good team and really strived to produce the best surfaces we could with the resources we had. I learnt what it took to work as a team, we still talk weekly as friends, he's really great guy.
"Those were the cherry picks that I took for those two guys," revealed Jim.
Other motivating driving forces over the last decade have been provided by his peers.
"There has been a generation of groundsmen who have really pushed things along and you really want to be a part of that. They are all delivering surfaces which are the envy of the world. That is what gives us the hunger to strive and keep going."
Jim is relishing his new role and getting the pitch into the best possible condition for the Six Nations.
Frustratingly, he has to wait for the third series of matches until that first home fixture, then has a couple of weeks to prepare for the visit of Wales.
He has touched base, via twitter, with his fellow Six Nations comrades-inarms and is looking forward to meeting up with Jim Dawson (Murrayfield), Lee Evans (Principality), Majella Smyth (Aviva) and Tony Stones (Stade de France) once engagement commences.
Before that, and a couple of weeks after we spoke, he had a double header on December 28 with Harlequins playing Leicester Tigers followed immediately by a ladies' match. It might seem that it's not much of a Christmas break but, coming from the congested Christmas football schedule, Jim is happy to accept his own festive assignment.
It is exciting times ahead for Jim Buttar and Turf Matters wishes him, and the rest of the grounds team, Deputy Ian Ayling and Assistant Andy Muir, all the very best for the future.
Just one thing please, Jim, give us a bit of a hand with the intro next time!
https://turfmatters.co.uk/wp-content/uploads/2020/01/1-2.jpg
832
1357
Admin
https://turfmatters.co.uk/wp-content/uploads/2022/05/TM-logo-1.jpg
Admin
2020-01-10 11:40:06
2020-01-10 11:40:06
Better with a bit of Buttar…