Rigby Taylor Renews Life At Lees Hall GC
Rigby Taylor Renews Life At Lees Hall GC: When joining 18-hole Lees Hall Golf Club in 2016, Ian Whitehead knew that simply by applying common sense greenkeeping practices – coupled with the right amenity products – he would be able to make a difference. The badly-presented, badly-playing course was effectively "playing second fiddle to the club's social/bar facilities" and members were drifting away.
Today, part-way through what Ian reckons could be a ten-year programme of improvements to the course, there is a massive turnaround with 'lost' members returning and new ones joining – to the extent that over 100 new members have signed up during the past year.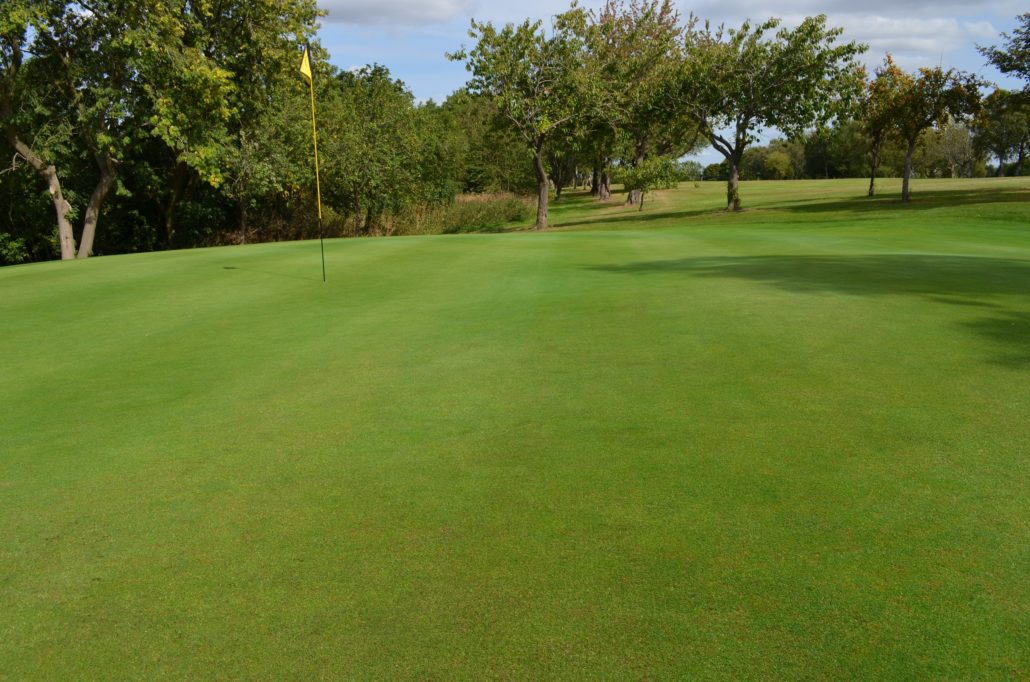 With more than 30 years' experience of greenkeeping in the Sheffield area, starting on a YTS course at Hallamshire GC, then at Stocksbridge GC before moving to Hillsborough GC as head greenkeeper aged 24 – plus having Levels 2 and 3 accreditations in greenkeeping and Level 3 in management – 48-year-old Ian joined the Sheffield-based club "when the greens chairman wanted someone to help out the greens staff".
Ian picks up the story: "I immediately saw that with a bit of TLC the course (tees, greens and fairways) could be turned around. So, within a few weeks, I had borrowed the appropriate machinery and I set about double cutting and getting some stripes in. I also instigated a regime of regular scarification and aeration (we're on clay), and applied fertilsers and topdressing – a normal regime!
"In fact, we've applied a lot of topdressing – 80 tonnes last year and more than 100 tonnes this year – and we now also regularly Shockwave and slit the fairways.
"The first thing I did was to double-cut the 1st and 17th tees down to 10 mm – the tees that are in view when you arrive at the course. First impressions count!"
Andy Rossington, the club's resident professional, and the greens committee could immediately see that what Ian was doing was working and they were very supportive by for example, investing in a number of new machines "that have made a big difference, including new mowers for the tees, greens and semi-rough areas".
As a result, Ian was appointed head greenkeeper four months later, in November 2016. "That gave me a full winter to get everything organised and 'tidied up' ready for the new season. We're now in the second season and we're getting there!"
Support was not only forthcoming from the greens committee and Andy. Over a number of years Ian has worked with Rigby Taylor's Technical Representative Mike Brear, who had put together programmes of treatments to benefit the courses Ian had worked on.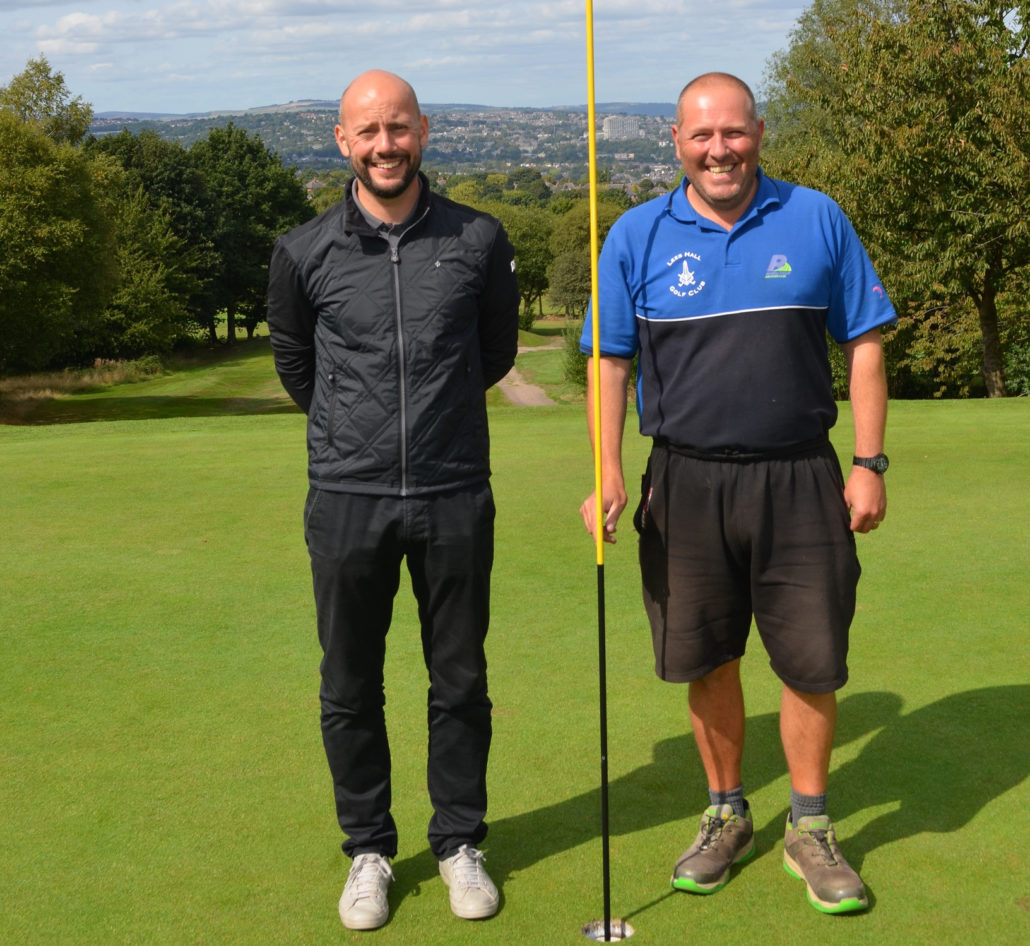 "To an extent, I simply followed that programme here," says Ian. "But these were old push-up greens and I didn't want to 'open them up' too soon and too quickly, so I took a measured approach during the first season, waiting until the course looked a bit 'tired'. Also, being north facing, this parkland course battles all the elements and in the spring suffers relatively slow growth rates.
Now, Ian applies his full Rigby Taylor programme, and he particularly highlights the Breaker Biolinks wetting agent which is applied six times a year as an indispensable product for Dry Patch prevention and root generation.
With an annual overseed of Rigby Taylor's R105 Browntop bent blend, the current programme includes regular (twice a year, in April and September) use of Microlite micro-granular fertiliser, plus Microflow controlled-release liquid fertiliser in May, June and July, along with applications of Magnet Rapide liquid iron and Magnet Dynamic (turf colour enhancers, twice and once, respectively), Maintain NT plant growth regulator for dense swarf and improved root mass (seven times a year), K-Form potassium supplement (five times) and the Spike 'tournament preparation' mixture of potassium and silica (twice).
"These products have never let me down in the past," adds Ian, "and I see no reason why they will now."
He concludes: "There's still a lot to do, especially with thatch levels on the greens and approaches, as well as work to the bunkers and the drainage, plus to the trees that shade many of the greens and tees. I think the approaches alone will take three to four years to get them where I want them. But I'm already seeing massive improvements in the fairways (through slitting).
"My goal is to make this the leading golf club in Sheffield, and with the backing of the committee and the members plus the continued technical support from Rigby Taylor, there is no reason why this can't be the case."
The last word is with Andy Rossington, the resident pro: "It's no exaggeration to say that before Ian's input, the first green here resembled the moon – it was desperate! But news of the improvements to the course has travelled, as is reflected in the boost to membership.
"Importantly, too, the greenkeeping team as a whole can now be proud of what they are achieving. Everyone here agrees with that, especially the golfers."
https://turfmatters.co.uk/wp-content/uploads/2018/10/LHGC.jpg
1632
2464
Colin Hoskins
https://turfmatters.co.uk/wp-content/uploads/2022/05/TM-logo-1.jpg
Colin Hoskins
2018-10-05 15:27:55
2018-10-05 15:36:13
Rigby Taylor Renews Life At Lees Hall GC