Beating The Stresses Of Sports: Natural turf for sports is enjoyable to play on when effectively looked after but this relies on the health of the grass being well maintained to prevent 'stressed grass'. This occurs when the growing conditions become difficult and results in poor sports turf with 'bottom' in the grass and sparse 'thin' grass with lots of earth on show. Grass, like most plants require light and heat from the sun, carbon dioxide and oxygen from the atmosphere and structure, water and nutrients from the soil. If any of these components is compromised, the grass plant will suffer and may not recover from the stress of play.
It is helpful if managing sports turf to understand the science behind the design and maintenance of natural sports turf which requires some specialist knowledge of soils, drainage and agronomy.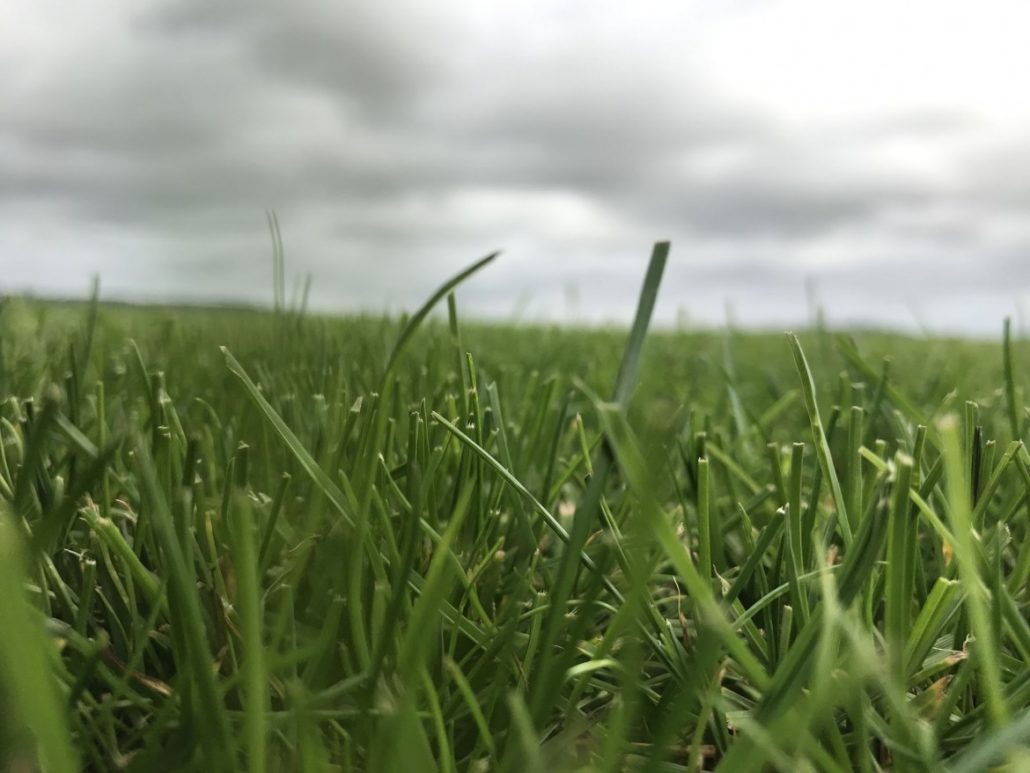 Amino acids are the foundational building blocks for plant growth. Even though plants have the capacity to biosynthesize all the amino acids that they require from nitrogen, carbon oxygen and hydrogen, the process is quite complex and energy consuming. Application of amino acids contained in Sward-booster allows the plant to save energy on this process during critical growth stages. Sward-booster takes plant nutrition beyond conventional fertilisers by combining a unique, powerful package of 19 essential amino-acids, humic acid complex, seaweed and major and minor nutrients from organic and inorganic sources. Sward-booster facilitates maximum utilisation of nutrients, water, CO2 and light to maximise growth efficiently. Sward-booster is ideal for feeding or aiding stressed grass on sports pitches, racecourses, lawns & other grassed areas.
A full sports turf maintenance plan produced by a competent agronomist consultant is essential & they need to consider the following points; frequency of mowing, aeration, irrigation, seeding, use of fertiliser and weed/pest control.
Regular mowing is fundamental to the maintenance of surface quality. Frequency of mowing will depend on the time of year and will vary according to the location of the site. Irrigation may be required to aid grass growth during dry periods & the use of a wetting agent may also be beneficial.
Fertilisation is important to aid growth and recovery, as well as to maintain good presentation. It must be applied at the optimum rate and at appropriate times. It's best to determine this with a detailed soil analysis and expert advice on this from a qualified agronomist.
Full grass cover is essential to prevent weed invasion so regular seeding is necessary to repair damaged and weakened areas of turf. Ongoing preventive measures are required to protect the playing surface from pest damage and weeds.
Performance Quality Standards (PQS) provide a benchmark for assessing the efficacy of maintenance operations in terms of achieving and maintaining the quality and performance of natural turf sports surfaces. If you would like any more information or a free appraisal please contact Agrigem.
For more information, visit: www.agrigem.co.uk
For the latest industry news visit turfmatters.co.uk/news
Get all of the big headlines, pictures, opinions and videos on stories that matter to you.
Follow us on Twitter for fun, fresh and engaging content.
You can also find us on Facebook for more of your must-see news, features, videos and pictures from Turf Matters.
https://turfmatters.co.uk/wp-content/uploads/2018/04/agrigem.jpg
878
1170
External Source
https://turfmatters.co.uk/wp-content/uploads/2018/01/turf-logo-2018.jpg
External Source
2018-04-24 13:44:28
2018-04-24 13:45:12
Beating The Stresses Of Sports