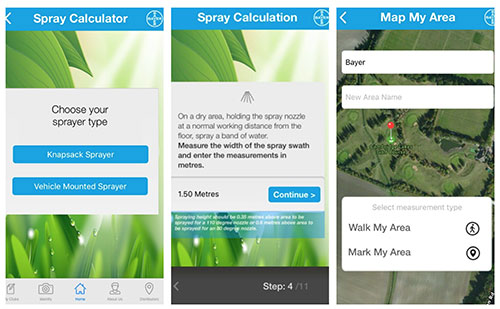 Updated app is a vital tool in any greenkeeper's armoury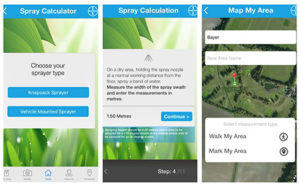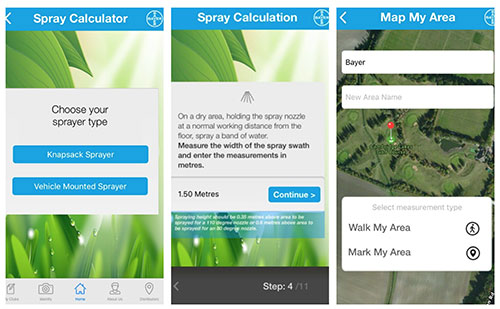 The updated Bayer TurfXpert app is now available to download from the App Store and Google Play, free of charge. With a number of new tools added to the already popular app that's set to be a game changer for greenkeepers.
The often complicated calculations for tank mixing could be a thing of the past. "The updated app is free to download and can work out product requirements by mapping out a specific area using GPS to accurately calculate the exact amount of product needed to treat the chosen area," says Dr Colin Mumford from the Bayer Turf Solutions Team.
On top of this, any applications that have been made can be recorded in the new sprayer log section, with the option to forward on the details via email.
"As the weather becomes more unpredictable, and the continued threat of the loss of actives to treat weeds, pests and diseases grows, it's increasingly important to spot early signs of turf infection – because prevention is always better than cure," says Colin.
To help avoid misidentification problems, the app will enable greenkeepers to recognise any disease, weed or pest present in their turf at the click of a button. "The app's so simple to use. When identifying weeds for example, you just choose the leaf shape and flower colour from a list of options and the app will generate several possible weeds."
"And if you are still unsure about the identity of a weed, pest or disease, there's an 'identify' button that can be used to take up to three photos that will be sent to the Bayer Turf Solutions Team, who aim to come back with the identity as well as a suggested treatment within 48 hours," he says.
"The job of a greenkeeper is becoming harder, as there are more and more sporadic appearances of turf diseases, and a reducing number of actives to control them," says Colin.
So, to aid in the greenkeepers decision making, Bayer has added a new weather feature to the updated TurfXpert app, which not only provides the user with the most accurate local weather forecasts, it also provides other parameters including evapotranspiration, growing degree days and surface dew point temperatures.
The TurfXpert app is just one part of a wide offering from the Turf Solutions Team. "We aim to provide solutions, information, support and guidance. While we help remotely with identification via the app, we are also happy to go out for site visits and advise on any issue," adds Colin.
https://turfmatters.co.uk/wp-content/uploads/2017/02/App.jpg
309
500
Admin
https://turfmatters.co.uk/wp-content/uploads/2022/05/TM-logo-1.jpg
Admin
2017-02-03 13:04:06
2017-02-03 15:40:49
Updated app is a vital tool in any greenkeeper's armoury