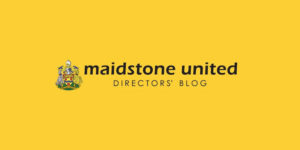 The coverage of non-league football was incredible last weekend.
Sutton United and Lincoln City were virtually wall-to-wall on any media outlet covering football. When Lincoln beat Burnley, away from home, it was quite simply sensational. I am full of admiration and respect for what they have achieved. The supporters will be in seventh heaven for a few days or even weeks and the clubs' coffers will be awash with gold.
For Lincoln the adventure continues and who can say, now, when it might stop? For other National League clubs these stellar performances are an incentive to work even harder to achieve similar results next season, now that these two clubs have shown it can be done.
We have a particular connection with Sutton because of our 3G pitches. Our positive experience with 3G since 2012 encouraged Sutton to install theirs in 2015 and we had many constructive contacts along the way.
This is the reason I was particularly delighted with their FA Cup progress, as it showcased this fantastic pitch. In three rounds of the FA Cup, three 3G records were broken. The first time a League One, a Championship and finally a Premier League club had played a senior competitive match on 3G.
Each time the pitch played beautifully and there were no problems of any significance. Each match was marked by attractive, passing football along with robust, sliding challenges on occasions. Watching on TV it would have been easy to imagine the teams were playing on a Premier League quality natural mud and grass pitch.
Except that sadly we couldn't. The media coverage of 3G had about as much basis in fact as a Donald Trump press statement.
Instead of pushing the achievements of a non-league club like Sutton in an unpatronising, analytical way by explaining in detail how the 3G business model has been the saving of their club like it has been of ours, the commentators and pundits jumped on every chance to criticise the pitch.
We were treated to comments about how Danny Wellbeck could not be risked on the pitch with a slightly injured ankle, how the pitch was very different and difficult (Arsène Wenger); how the pitch would be watered and would behave very differently to a dry one (Arsène Wenger again, who seems not to have noticed that it rains in England occasionally and that even mud-grass pitches are sometimes wet, sometimes dry); how Arsenal would have to beware "the ball suddenly deviating or stopping dead" (Martin Keown, for goodness sake ); that it was a good question (rather than a no-brainer) as to whether playing on 3G was better than playing on a traditional non-league bog (Graeme Le Saux).
Mr Le Saux is by the way an 'Ambassador' for the Football Foundation, who have been busy installing 3G pitches all over the country in recent years. Please Graeme, hurry up and tell The Football Foundation just how bad 3G pitches are, because it would appear they don't know yet.
The worst part of hearing all this nonsense spouted by so-called experts, who really should know better, is the disrespect to non-league clubs. Here was one shining example of a non-league club, Sutton, using a top quality artificial pitch to improve the football they play on it, as evidenced by an astonishing FA Cup run.
But no, the media ignored the positives for the non-league club and concentrated on all the supposed negatives for the Premier League club. There were no plaudits for 3G pitches enabling the community to become fully involved in their non-league club by having football played on them virtually non-stop.
There was no mention of 3G clubs' football academies bringing out the best of our youngsters around the country. No analysis of how 3G can make postponements a thing of the past and make a club financially sustainable. It was awful, patronising, embarrassing.
But I suppose it could have been worse…the pundits and commentators could have expressed astonished disapproval about other European countries, some of whom seem to have recently won World Cups, who foolishly allow and encourage these difficult 3G pitches in their top professional Leagues; they could have attacked the irresponsible FIFA people, who allow 3G in the Champions League and World Cup qualifiers and in the Womens' World Cup finals; or even criticised professional rugby for allowing 3G to be used in senior club level and full internationals, when it's clearly bad for your joints – I mean what do rugby people know anyway?
To read the original blog, click here
https://turfmatters.co.uk/wp-content/uploads/2017/02/maidstone-united.jpg
400
800
Admin
https://turfmatters.co.uk/wp-content/uploads/2022/05/TM-logo-1.jpg
Admin
2017-02-23 10:50:12
2017-02-23 11:46:37
3G fake truth