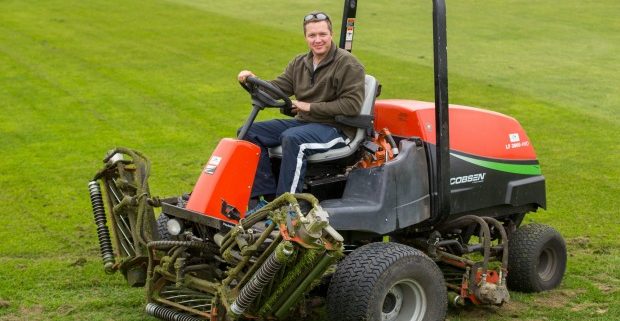 Groundsman Excited To Help Out At Cricket Test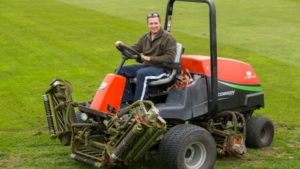 You can forgive Aorangi Oval part time groundsman Jacques Marais for feeling plenty of excitement ahead of the first test between New Zealand and South Africa starting on Wednesday.
Marais has been offered the opportunity of a lifetime to help out at the game.
The accountant has been invited by former Aorangi Oval groundsman Mike Davies to come and help him for five days in Dunedin, preparing the ground at beginning and end of each day,and doing touch ups after each session.
Davies, who is the head groundsman at University Oval, spent six seasons working at Aorangi Oval before shifting to Invercargill for a season.
Marais said he was excited at the opportunity to learn off someone like Davies.
"It'll be a great experience. I hope there's plenty of cricket played and not much rain."
He said the chance to ask Davies and his colleagues anything would be highly beneficial.
"I'm going to ask tonnes of questions just to make sure I'm picking up whatever I can."
After taking charge of Aorangi in August, Marais has transformed the ground from one that was in a poor state last season to a fantastic condition, capable of hosting domestic matches again.
Marais said Davies had been incredibly helpful since he had started in his role.
"He's always ringing me or sending me a message to see how things are going with the ground and passes on whatever tips he possibly can.
"It'll be awesome learning face to face I think I'll pick up so much more rather than over the phone."
The excursion south, which will be for the duration of the test, would help Marais learn the finer details of what a groundsman's role involves.
"It's the nitty gritty stuff that will be very useful, like what I do if there's been a disease and there's no grass growing.
"How I begin to prepare a pitch a month out from a big game and any other little tips and pointers like maintaining and looking after the outfield would also be useful."
Marais, who was born in South Africa, said it was an awesome game to be asked to help out at.
"While it's cool my country of birth are taking on my adopted home, I would have been excited at any international match at the ground as that opportunity doesn't come round often."
He's hoping he can bring what he's learned back to his work and pass it round the clubs in Timaru.
"If I can get information to pass on to the different clubs in the region then that would be great. It'd help with some of the pitches in the area."
To read the original article, click here
https://turfmatters.co.uk/wp-content/uploads/2017/03/CricketTest.jpg
349
620
Admin
https://turfmatters.co.uk/wp-content/uploads/2022/05/TM-logo-1.jpg
Admin
2017-03-09 11:14:38
2017-03-09 12:42:38
Groundsman Excited To Help Out At Cricket Test