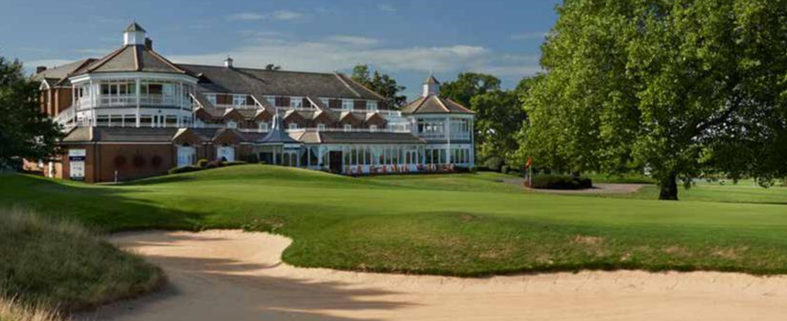 Memories Are Made Of This
Memories Are Made Of This: Scott MacCallum returns to a place where he has spent quite a bit of time and created many wonderful memories, as he talks with Angus McLeod at The Belfry.
There are some places with which you just have a connection. Somewhere which see memories reignited or future memories created.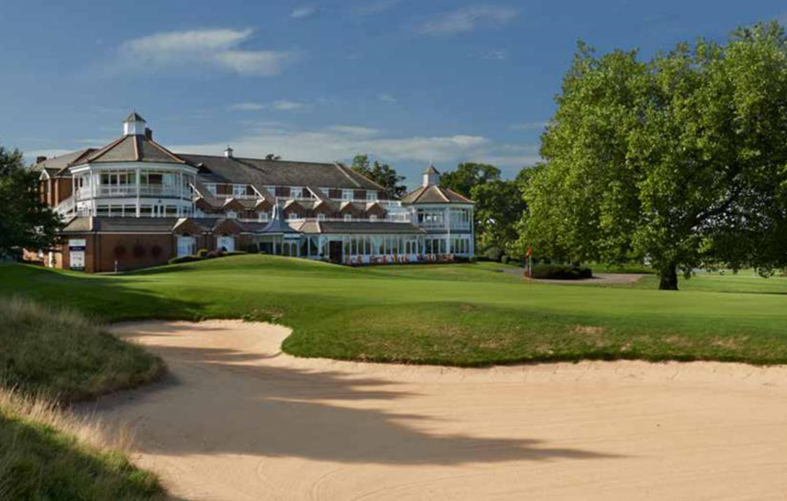 The Belfry is one such place for me. I visited for the first time in 1985 when my younger brother and I drove down from Scotland to watch the final two days of the Ryder Cup. It was the furthest I'd ever driven and remarkably at that time you could just pay at the gate for the Ryder Cup.
On the Sunday afternoon we shouted some words of encouragement to Sam Torrance as he played the 10th, three down to Andy North. We were the only ones lining that particular fairway and I reckon Sam heard. He did look over, somewhat disconsolately it must be said.
Anyhow we know what happened after that and we were positioned alongside the 18th fairway when Sam clinched the Cup for the first time in a huge number of years, raising his arms in that pillar box red sweater.
I suppose my brother and I could claim some credit for that pep talk and turning Sam's fortunes around, but we have let Tony Jacklin take most of the plaudits for the win.
Since then I have won a Pro-Am over the Brabazon, winning a lovely print of the 10th hole; I won a raffle for a fourball which ended up costing a small fortune as we stayed for two nights and racked up quite a bill.
I also chatted with Ryder Cup Captain Bernard Gallacher while we stood alone on the 18th fairway, watching Nick Faldo and Colin Montgomerie narrowly lose their Saturday afternoon fourball to John Cook and Chip Beck during the '93 Ryder Cup. It was a nice memory for me, not so much for Bernard.
It is a place with so many recollections for me, for sure.
So, it was great to visit once again and catch up with Director of Golf Courses and Estates, Angus McLeod. The chat was videoed and we had the privilege of sitting in the Ryder Cup room, overlooking the iconic golf course to conduct it.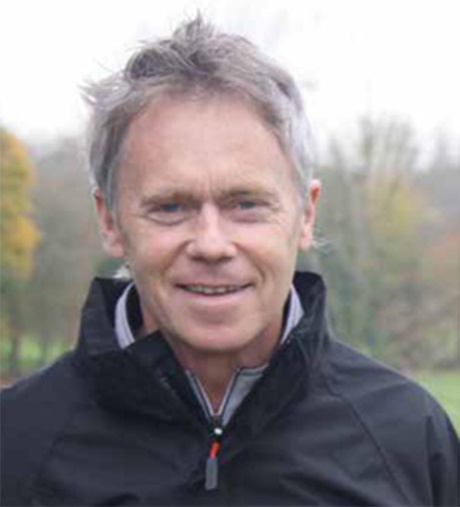 Angus has been at The Belfry for seven years and while he still pinches himself that he is in charge of such a world renowned venue, he is also extremely comfortable in his surroundings.
So much so that he and his team tackled a re-design of that very 10th hole, the one where Sam received those words of wisdom from two young Scottish lads.
It is probably the most famous short par-4 in world golf but Angus believed that, by undoing an amendment that had been made earlier and returning it to something more closely resembling its original guise, an improvement could be made.
"When you look at YouTube videos of the original 10th it had three bunkers on a plateau on the right side of the green. That changed with one massive bunker which went right up the bank. In all honesty it didn't look very good and it was a nightmare to maintain. So, we took the bold step of taking it back to the three bunkers again. We wanted to reinvent it," explained Angus.
The hole came to the golfing world's attention when Seve famously drove the green – there is a plaque on the tee to commemorate the feat – and Angus didn't want to stop big hitting visitors from attempting to emulate the late lamented Spaniard by reducing the size of the green.
"We wanted to encourage golfers to have a go, so we wanted to keep the width the same and put in the three bunkers towards the edge of the green," explained Angus, of work which was done entirely in-house.
"Dave Thomas one of the original architects is sadly no longer with us, while the other, Peter Alliss, is now retired from course design otherwise we would have involved them," said Angus, who met the world famous commentator at a recent awards' ceremony in Portugal and had a long chat with him about The Belfry.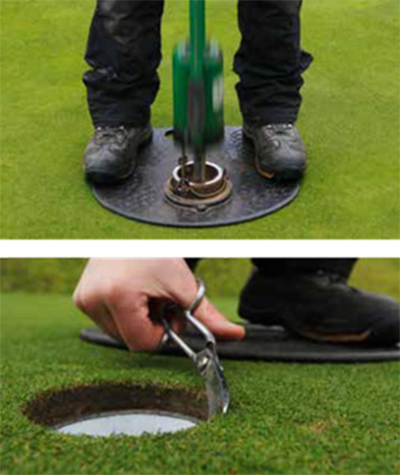 "It is something we do following consultations with our bosses and we always have the architects' original intent very much in mind. It was something we did for playability reasons and I'd like to think that we have helped the course."
They have also worked on the 11th, adding in three new bunkers and realigning the green.
In truth, has been quite a bit of work done on the course since that Ryder Cup back in 1985. Then the notably holes were the 9th, 10th and 18th, each with water adding to the jeopardy. Those holes are still superb but they have been joined by many more outstanding holes.
"There is no weak hole on the course. My favourite is the par-5 3rd with the lake on the left hand side. The green used to be tucked up on the right and it was a fairly benign hole but now there is a real risk and reward and it makes us such a great matchplay venue."
As a place which many people aspire to play and perhaps only have the opportunity to visit once the onus on the greenkeeping team to ensure championship conditions every day is very much at the forefront of minds.
Essential work still needs to be carried out to achieve standards but that explanation won't wash if it is being carried out on a visitor or corporate guest's one and only visit.
"It is very tough to achieve. I have a fantastic team and standards and expectations are high so we try to produce a golf course to tournament condition every day – not easy to do."
So how is it done?
"We're like Ninja greenkeepers," laughed Angus, whose role is very much now strategic but who always makes sure he divots the tees each morning.
"It allows me to see the golf course but my friends say that I'm the most highly qualified divitor in the history of greenkeeping," said Angus.
"We try to do everything sympathetically, whether it be renovation work or aerification because we know we are a 365 venue. We try never to close the courses. We are lucky that we have 60 greens on site which are all pure sand and are very free draining.
"The level of intense aerification has reduced over the years. We still punch holes but it is very much with a small tine and we roll straight away afterwards. Also we aren't too wet – 600mil average – as most rain comes from the west and it usually dissipates by the time it gets to us."
A man of Inverness, Angus moved south from his local club to Wales and Newport Golf Club before entering the world of Resort Golf when he took over at Belton Woods, in Lincolnshire.
"I set goals for myself over the years and that is something I do with the team here. There are so many parts of our industry that you can diversify – turf management, workshop, irrigation etc. You can find a niche and there is a defined career path."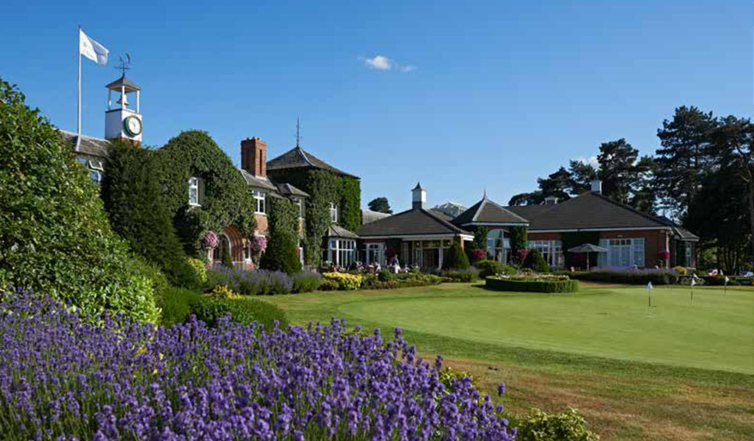 "I tell the boys that there are opportunities out there for them but that they will have to get out of their comfort zones.
Angus is a prime example of somehow who practices what he preaches. He pushed himself to go to college when he felt he needed qualifications to make the next step on the ladder.
"I went to Pencoed College, in South Wales and did a two year management course. This was a mandatory requirement for this job. It was tough as I was still running a golf club and as you get older it's tougher to retain information.
"I had a really good job at a really good club and could have retired there but I needed another challenge and it opened the door to moving into working at big resorts." And it has paid off. A couple of days before our interview Angus and colleagues from The Belfry had been in St Andrews where they picked up the top award at what are the equivalent of the Oscars – the 59 Club.
"We were judged on all aspects of the Resort with 60% of the overall rankings down to the golf course and it's marked on a mystery shopper basis. "We won a Golf Flag for the PGA National and the Brabazon courses for venues over £75 and then picked up the Ultimate Venue Award at the end of the night which was fantastic."
It looks like The Belfry is continuing its reputation for creating wonderful memories!
https://turfmatters.co.uk/wp-content/uploads/2019/06/1.jpg
501
787
Admin
https://turfmatters.co.uk/wp-content/uploads/2022/05/TM-logo-1.jpg
Admin
2019-06-24 09:33:30
2019-06-24 09:44:54
Memories Are Made Of This