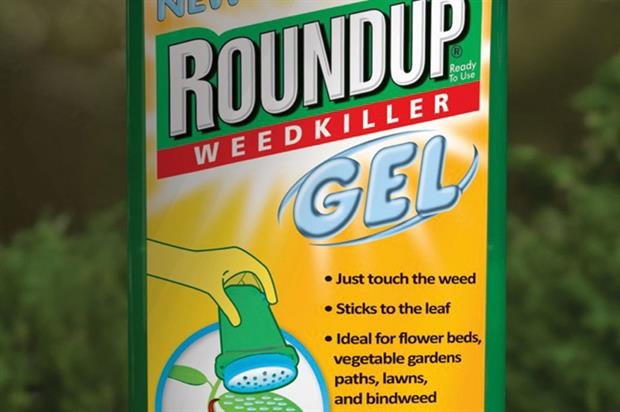 European Commission Relicense Glyphosate: Weedkiller Glyphosate has been given a last minute reprieve after a European Commission (EC) committee granted a fresh licence for the herbicide's continued use across the EU.
The relicensing follows months of indecision by the EC. The EC Appeals Committee finally reached a qualified majority to renew glyphosate for five years.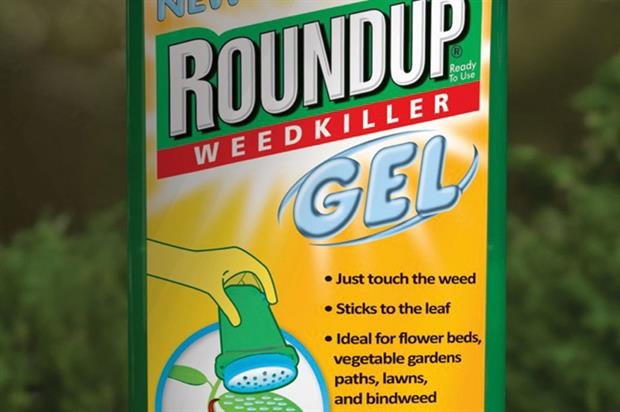 The decision to grant the herbicide a licence for a further five years was reached by the EU Commission's Standing Committee on Plants, Animals, Food and Feed, comprising representatives of the 28 member states, after a series of meetings this year failed reach consensus.
The approval comes just a few days before the current licence expires on December 15, which left many professional users in the horticulture industry fearing a sudden ban with drastic effects.
A qualified majority of member states voted in favour of the Commission's proposal for a five-year re-approval (18 in favour, nine against and one abstention). Germany voted in favour of re-approval, having previously abstained. This ensured the qualified majority for approval, as 18 member states voted in favour, including Poland, Bulgaria, and Romania which previously abstained, while nine member states voted against and just Portugal abstained.
The UK was in favour, as was Czech Republic, Estonia, Latvia, Lithuania, Hungary, Netherlands, Slovenia, Slovakia, Finland, Sweden, Ireland and Spain.
Against were Belgium, Greece, France, Croatia, Italy, Cyprus, Luxembourg, Malta and Austria.
Health Commissioner Vytenis Andriukaitis said: "Today's vote shows that when we all want to, we are able to share and accept our collective responsibility in decision making."
Crop Protection Association chief executive Sarah Mukherjee said: "Whilst we are pleased that the science has eventually prevailed, the politicisation of what should have been a standard re-approval process sets a worrying precedent for the future of crop protection and sustainable farming in Europe.
"The loss of glyphosate would have caused significant damage to the economy, the environment and the agricultural sector.
"British farmers will be relieved that this vital tool will continue to be available to them, and they will be able to continue to do what they do best, providing us with safe, healthy, affordable food."
NFU vice president Guy Smith said: "It is good news that farmers and growers will be able to continue using glyphosate for another five years. However, the fact remains that there is absolutely no regulatory reason why it should not have been reauthorised for 15 years, as was originally proposed.
"Independent regulatory bodies around the world, including the European Food Safety Authority (EFSA) and the European Chemicals Agency (ECHA), have looked at all the scientific evidence and concluded glyphosate is safe to use. But their conclusions have been ignored and their credibility has been undermined.
"Glyphosate reduces the need to use other herbicides, it helps to protect soil and cut greenhouse gas emissions by reducing the need for ploughing, and it enables farmers in this country to grow crops that help produce safe, affordable, high quality British food."
MEP Anthea McIntyre said: "The scaremongering and indecision over this product had left farmers and growers fearing they were staring over a cliff edge, so this will be greeted with enormous relief."
A World Health Organisation report labelled it a suspected carcinogen; but a large body of peer-reviewed studies have shown this not to be the case.
McIntyre, member of the European Parliament's Agriculture Committee, added: "It should never have taken this long to renew the licence and it should have been renewed for a full 15 years but the last minute reprieve and the licence for five years is welcome.
"Many farmers are making a big effort to build up the levels of organic matter in soils by using ground cover crops and "no-till" farming methods, backed up by application of glyphosate. This gives us carbon sequestration, protection from soil erosion and avoidance of water evaporation.
"A de facto ban on glyphosate would have been a shocking and unscientific backward step.
"Farmers would have had to fall back on mechanical weed control. That would mean 25 per cent increase in greenhouse gas emissions and a significant impact on farm bird life – including skylarks, partridge, lapwing.
"For a zero Improvement in public health and safety, we would have been worsening food security, soil quality, biodiversity and climate change."
Monsanto's Gary Philpotts said: "The Roundup brand is doing well, considering the issues around glyphosate."
For the latest industry news visit turfnews.co.uk
Get all of the big headlines, pictures, opinions and videos on stories that matter to you.
Follow us on Twitter for fun, fresh and engaging content.
You can also find us on Facebook for more of your must-see news, features, videos and pictures from Turf Matters.
https://turfmatters.co.uk/wp-content/uploads/2017/11/roundup.jpg
412
620
External Source
https://turfmatters.co.uk/wp-content/uploads/2018/01/turf-logo-2018.jpg
External Source
2017-11-28 09:11:05
2017-11-28 09:11:14
European Commission Relicense Glyphosate